Haut Charmes Bordeaux Rosé 2018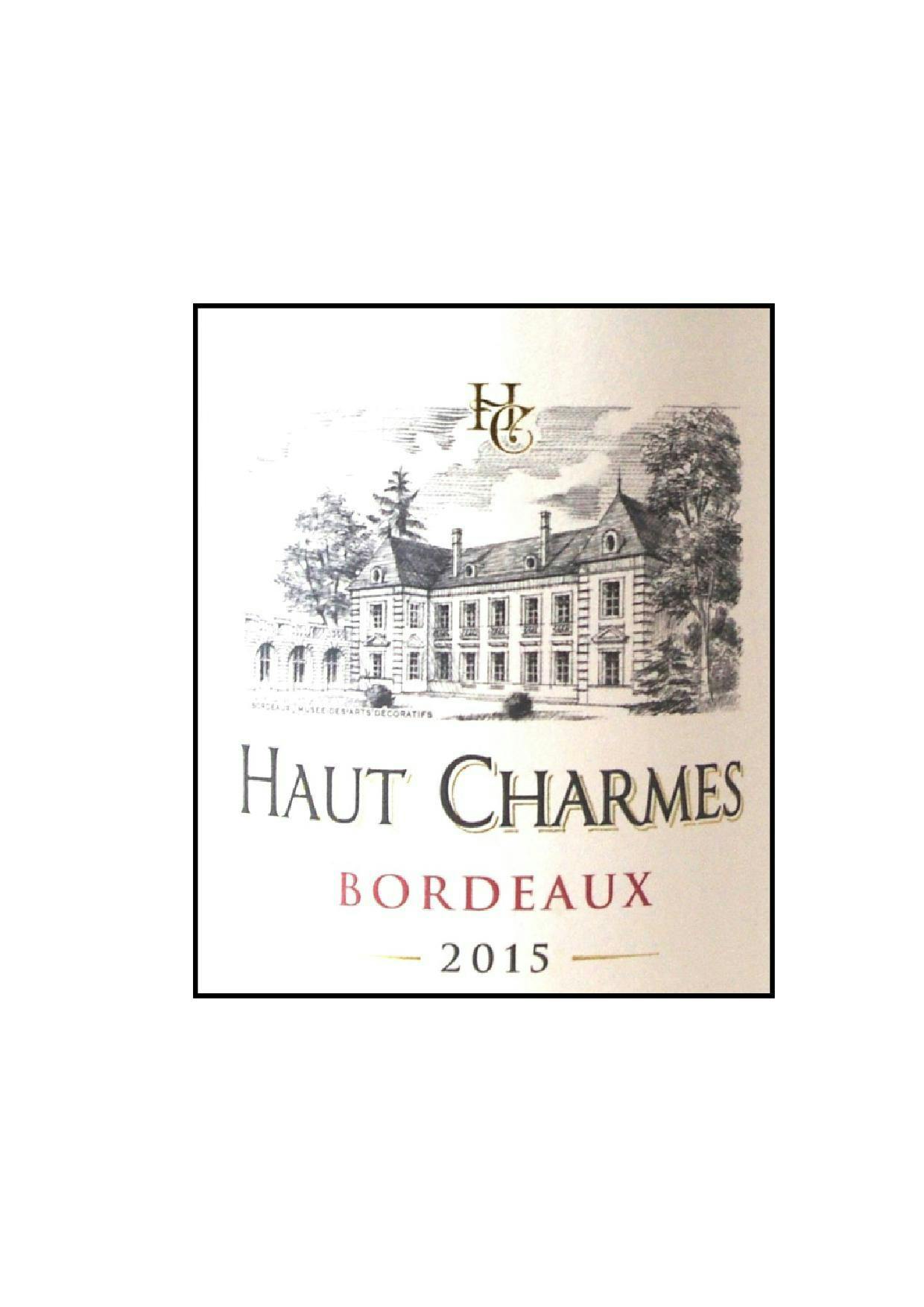 Unavailable
We're sorry, but this product is not currently available.
It's the season! Haut Charmes Rosé, a Bordeaux Rosé, is a true expression of the Bordeaux vineyard area, made from 100% Merlot grape that have undergone a strict selection. The 2018 vintage presents a beautiful pale rose color. The aromas and flavors express blackcurrant and strawberry, all delivered in a bright and fresh style. Utterly charming, and with an elegant fruity finish.
The Haut Charmes Bordeaux Rose is made from a strict selection of high quality cuvee's. Made from 100% Merlot, this has aromas of black currant and strawberry with a bright, fresh and charming palate of more red and black fruits, hints of licorice and beautiful violets. Elegant, well-balanced and pure, this Dry Rosé is so versatile for food pairing and perfect in summertime. Serve with seafood, meat, Mediterranean fare, cheeses, olives and more. This one screams for grilled tuna with eggplant and tomato side dishes followed by Comte Gruyere cheese. Haut Charmes is part of the AXA family.