Bieler Père et Fils Sabine Rosé 2019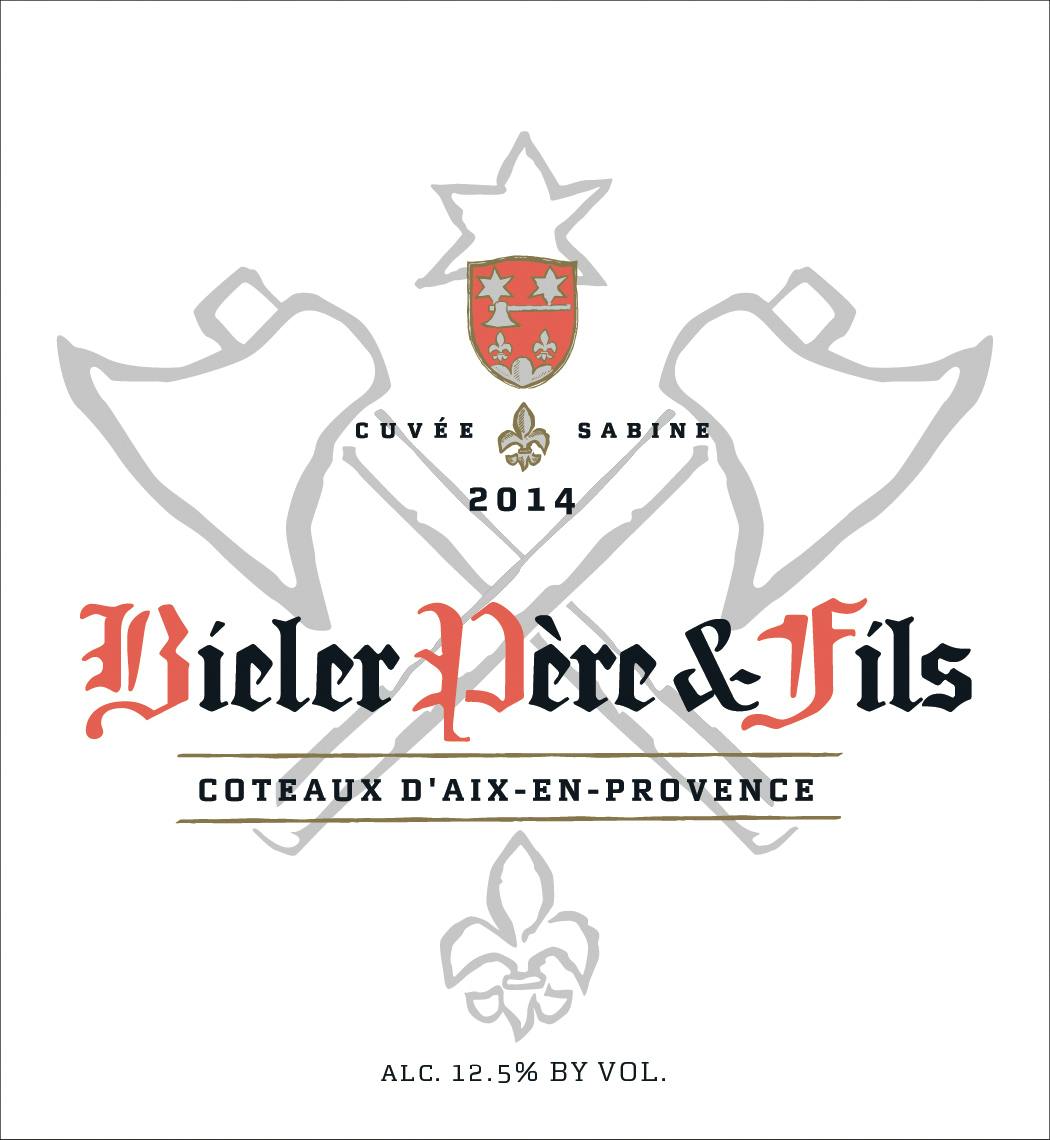 This classic dry Provençale Rosé has pretty aromas of strawberries, rose petals and plums that continue into the palate. The palate of 'Sabine' is dry with crispy fruits and a zesty, mouthwatering finish. Made of 52% Grenache, 23% Syrah, 14% Cabernet Sauvignon, 8% Cinsault and 3% Rolle and fermented in 100% stainless steel to maintain freshness. Serve with salmon dishes, sushi and sashimi, chips and salsa or turkey burgers on the grill. Bieler Père et Fils Rosé is an homage to Charles Bieler's father, Philippe, who ushered he and his sister Mira into the wine business in the mid-1990s. This particular bottling was named after Charles's daughter, Sabine, who was born in 2005, the year of the wine's inaugural vintage.
"Our goal is always to find the delicate balance between floral, herbal, wild red fruit (not overly ripe) and acid… the fruit naturally found a beautiful balance between red fruit and the acid structure without either overpowering each other, or the savory, citrus and mineral core." – Charles Bieler
VinousBright onion skin color. Fresh red fruits, a hint of peach and a building floral quality on the nose. Silky and seamless in texture, offering juicy strawberry, nectarine and orange flavors that are sharpened by a spicy flourish. Finishes long and supple, with repeating spiciness and a touch of anise.