Ramey Russian River Valley Chardonnay 2017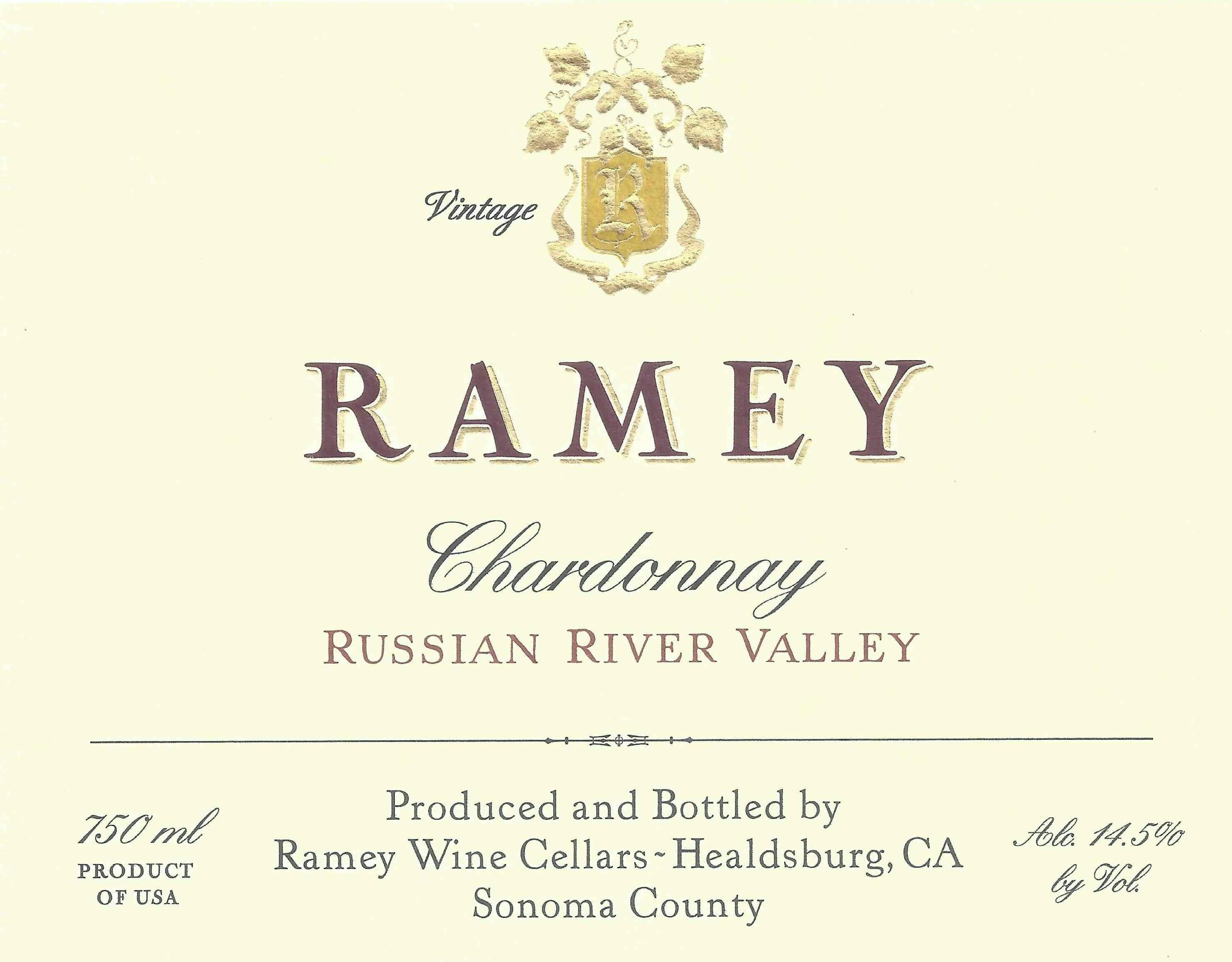 David Ramey started his career in wine with an enology degree and a dream. Over the course of two decades, he made benchmark wines for California wineries such as Matanzas Creek, Chalk Hill, Dominus and Rudd. In 1996, David Ramey and his wife Carla founded Ramey Wine Cellars. "Owning one's own winery is the dream of every winemaker," David says, looking back on the path that led him to build his own. It took time, planning and a profound understanding of how best to bring together all the elements-from the grapes, to the winery materials, and a top-notch team of professionals-to make it all work.
This Chardonnay is made from fruit from several parts of the Russian River Valley : 38% from four different Dutton ranches (Perry, Mengle, Sebastopol & Mill Station); 17% from Martinelli's Laughlin Road Vineyard; 13% from King Vineyard; 13% from four Rochioli vineyards (Allen, Mid-40, River, Hill); 10% from Forchini Vineyard; 5% from Westside Farms; and 4% Frostwatch. Goldridge loam and gravelly soils give a crisper mouthfeel to Russian River Chardonnays compared with their Carneros counterparts.
Jeb DunnuckGolden fruits, caramelized pineapple, spice, and some salty mineral notes all emerge from the 2017 Chardonnay Russian River Valley, one of the more upfront, approachable, fruit-driven wines in the lineup. Nevertheless, it has the purity of fruit, balance, and length that's shared by all of these Chardonnay from Ramey. It's a great introduction into the wines of this estate and ideal for drinking while you give the single vineyard releases bottle age.
VinousThe 2017 Chardonnay (Russian River Valley) is another stellar wine, especially within its peer group. Fresh, nuanced and super-expressive, the 2017 is loaded with character. The 2017 is really vibrant today. Lemon confit, flowers and mint add to the wine's energy..