Le Ragose Valpolicella Classico Superiore Ripasso 2015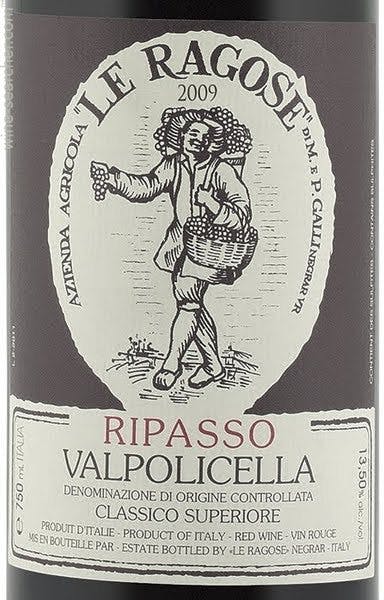 Unavailable
We're sorry, but this product is not currently available.
We adore this traditional producer of Amarone and Valpolicella. Located just to the north of Verona, at the highest point in the Valpolicella zone (1,148 ft), the 30 acre estate of Le Ragose was founded in 1969 by Arnaldo and Marta Galli. The children, Paolo, Marco and Marina have now joined them to oversee every aspect of the estate. The harvesting and care of the vineyards must be done by hand as it is impossible to get a tractor to operate on the incline. The vineyards are advantageously located with full southwestern exposure and a special microclimate provides dry autumn and winter months necessary for the Amarone and Recioto. The family makes this Valpolicella Ripasso by passing the Valpolicella juice over the lees of the Amarone then ages it in large oak barrels for 2 years, and then in bottle for 2 more years. This is an old technique that is used by very few estates because most producers have opted for less expensive, easier methods.

Bottle ShopThis wine is so silky and pure with tons of subtle complexities of freshly macerated black cherries, violets, dried figs, red peppercorns and more, with deep, ripe fruit, and trademark Le Ragose acidity. This is a beauty for your finest roasts or pasta dishes, or with beautiful Italian cheeses such as Langa la Tur and Parmigiano Reggiano with fresh figs and red grapes.