Pine Ridge Chenin Blanc Viognier 2018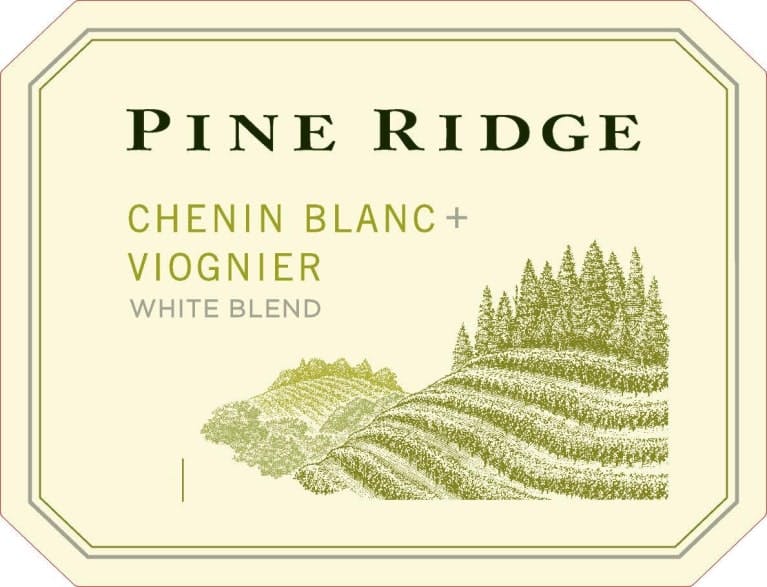 Blending Chenin Blanc with Viognier was just an experiment at Pine Ridge until they tasted it and realized they had created a masterpiece. Together, they deliver a unique tapestry of flavors and aromas that are bright, crisp and easy to enjoy. Chenin Blanc has long been the core of this blend (usually about 80%) and is sourced from the Clarksburg appellation close to the nearby Sacramento River Delta. The Chenin Blanc grapes were harvested at low sugar levels to emphasize bright fruit characteristics in the finished wine. In contrast, the Viognier from Lodi was picked at higher sugar levels, about 24 degrees Brix, to capture the floral and spicy nature as well as viscosity. After the grapes were crushed, the press wine was blended with the free run juice to increase palate weight. Each variety was inoculated with its own special yeast strain selected to maintain the fruity characters and then underwent a cool fermentation. To retain and highlight the fruit freshness, the wine was fermented and aged in 100 percent stainless steel.
Look for a beautiful fragrance of jasmine, honeyed pears, and chai spice followed by succulent flavors of tropical fruit. A crisp, refreshing finish that unleashes provocative notes of white peaches, pineapple, and zesty citrus. With its balanced acidity, this versatile wine pairs well with a number of dishes, from light salads to seafood to, most notably, foods with a hint of spiciness—its subtle sweetness provides balance alongside a touch of heat. Try Chenin Blanc + Viognier with a flavorful Thai curry, a sushi dish, such as a spicy tuna roll, sesame mango chicken, apricot roasted pork loin or seared halibut. We also recommend this American white to pair with Thanksgiving fare, the sweet and savory character of both the dishes and the wine taste in perfect ha
Wine EnthusiastThis medium-bodied wine tastes vivid and tangy but also boasts rich, ripe and round characteristics that broaden the flavors and lead to a lingering finish. It shows an abundance of ripe pear, apple and citrus flavors that really wake up the taste buds.
Wine SpectatorAppealing notes of apricot, chamomile and peach cobbler mingle with hints of sweet tea. Set on a juicy frame, this shows off spice details on the finish. Chenin Blanc and Viognier. Drink now. 80,000 cases made.