Jacopo Poli Grappa di Sassicaia 2013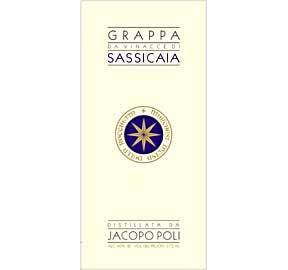 This Grappa from Tuscany's famed Sassicaia vineyard is made from the grapes and pomace of 80% Cabernet Sauvignon and 20% Cabernet Franc. The pomace, fresh and healthy, arrives to the distillery still dripping with wine, and then begins the distillation process in ancient copper pot stills. Then the grappa is aged for at least 4 years in Allier oak barrels, followed by 3 years in bottle. The result is a refined, elegant Grappa of extraordinary balance and complexity. Look for a golden color with perfumes of wood, spices, vanilla, cocoa and coffee leading to majestic flavors of hazelnut and amaretto.
The Grappa di Sassicaia has been made by Jacopo Poli at Poli Distillerie since 1994. Founded in 1898 by Jacopo's grandfather, Giobatta Poli, Poli Distillerie has one of the oldest operating stills in Italy today.
"We have distilled all the spirit of life" assicaia S
Winemaker Nicolò Incisa della Rocchetta