Jacopo Poli Po' di Poli Morbida Moscato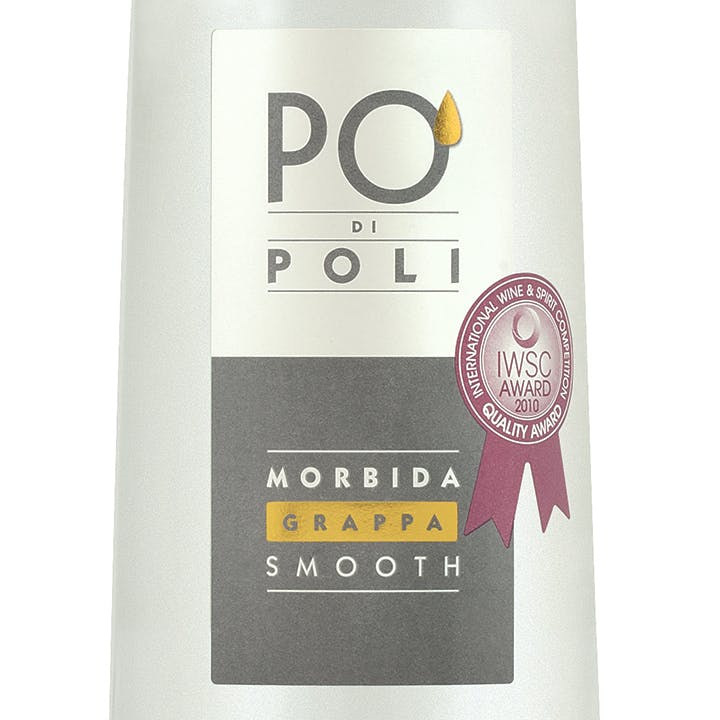 Poli is an artisan distillery founded in 1898 by GioBatta Poli in the Veneto region of Italy. For more than one century the Poli family has been working towards a goal: to let people understand and appreciate the kind of Love that goes into a bottle of Grappa. The Poli distillery is situated in Schiavon, not far from Bassano del Grappa, in the heart of Veneto, the most renowned region for the production of grape marc distillate. Poli Grappa is made from grape marc that come from grapes cultivated in the Veneto foothills, an extraordinary natural amphitheatre stretching from the Dolomites to Venice. This small batch example is made from Merlot Piave and Merlot Breganze grapes in copper still pots.
Wine EnthusiastThe bouquet offers smells of tropical fruits and baking spice. Entry is minerally, pleasantly ripe, viscous in texture; the midpalate point is earthy, floral, stony and off dry. Finishes gracefully, minerally and drier than the midpalate.