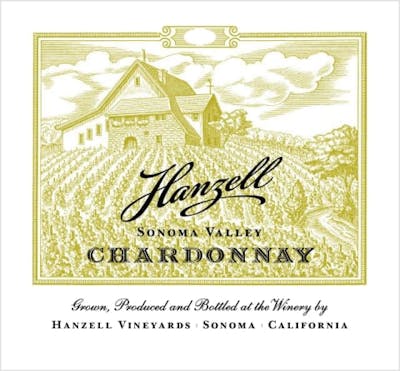 SKU: 06613
Hanzell Chardonnay 2017
---
---
Ambassador James D. Zellerbach founded Hanzell Vineyards in 1953 with a vision to create wines that could compete on the world stage. Named after his wife Hana, Hanzell sits at the southern toe of the Mayacamas mountain range overlooking the south-western end of Sonoma Valley and San Pablo Bay. After extensive time spent in Burgundy, Zellerbach returned inspired and educated by the region's wines and grapes—Pinot Noir and Chardonnay. He then planted these two varieties at a time when there were less than a few hundred acres of each planted in North America. Since 1975, Hanzell has been solely owned by the de Brye family, who is dedicated to the preservation of tradition with a progressive and holistic approach which will ensure the sustainability for generations to come.
At the toe of the Mayacamas Mountains, the folks at Hanzell have been farming the Hanzell Estate for over six decades. As stewards of the land, they feel they have an ethical, social, and ecological responsibility to ensure the sustainability of this place for generations to come. Hanzell's Integrated Farming philosophy is rooted in a holistic approach where the vineyard is one part of an interconnected farm eco-system. In addition to forty-six acres of vineyards you will find sheep, pigs, chickens, geese, dogs, cats, turkeys, deer, vegetable gardens and fruit orchards, all working harmoniously together to enhance the well-being of this land and ultimately, the well-being of the people who live there. This "bio farm" approach allows Hanzell to reduce their carbon footprint by limiting all outside inputs and making use of natural nutrient cycles, just as farming was prior to the advent of chemical applications. They weave in bio-dynamic principles as well as science-based farm management systems to strive for one day being 100% self-sustained. Today, any material brought on property from outside sources are Certified Organic solely from manufacturers with strong ethical, social, and environmental platforms.
Hanzell Chardonnay is an estate blend, sourced from thirty-two acres of Ambassador's 1953, Day, de Brye, Ramos & Zellerbach vineyard blocks all on rocky volcanic and clay-loam soils. Wente and Hanzell clones are planted primarily on St. George rootstock with an average vine age of thirty-five years. Since their first vintage in 1957, the estate has produced consistent flavor profiles and development year after year. The winery encourages you (as do we!) to taste Hanzell wines while young and through all the stages of evolution to find your own Hanzell "sweet spot". So this means put Hanzell in your cellar! This time period will be different for everyone but will remain fairly constant vintage to vintage.
A lean, structured and complex white wine from the great estate, this offers nuanced, elegant flavors of Meyer lemon, stone and apple. The oak is integrated and youthful, as are firm tannins that support a moderate weight and length of texture. Enjoy from 2025-2030.
Well-structured, with focused and pure flavors of freshly cut apple, pear and gooseberry, featuring sea salt and minerally accents. Hints of fennel and dried thyme show on the finish. Drink now through 2025.
wa

91

Wine Advocate

ws

91

Wine Spectator

st

91

International Wine Cellar