Gianni Brunelli Brunello di Montalcino 2016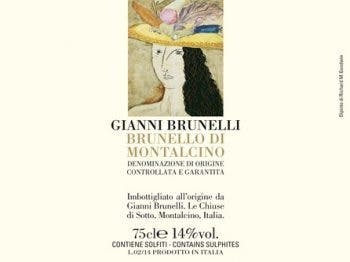 $199.00
Save $50.00 (25%)
$149.00
SKU 06054
750ml Bottle
Created by the blend of a careful selection of our 4 cru. Shows the best qualities of Sangiovese, with complex evolution of bouquet, succulent acidity and silky tannins. Combines finesse and body, structure and elegance.
Wine AdvocateThe Gianni Brunelli Le Chiuse di Sotto 2016 Brunello di Montalcino is a stunning wine with so much vitality, life and energy. It shows a brazen level of clarity and frankness. If you seek the truth in Sangiovese, I think you find it here. This Brunello unfolds to lasting purity, elegance and length. It is luminous and radiant. When tasted next to the 2015 Riserva from this estate (something I did on multiple passes), I continued to recognize the lifted and exciting personality of this wine next to the broader and heavier character of the Riserva. This Brunello shows extreme precision and focus, both to the bouquet and the mouthfeel. Wild berry, blue flower and licorice converge to perfection, and it's impossible to beat this quality at this price.
VinousThe totally classic and refined 2016 Brunello di Montalcino from Gianni Brunelli is a perfect follow-up to the warm-vintage 2015 that was tasted earlier this year. Arching flowery perfumes, the purest expression of cherry and strawberry imaginable, hints of mint, sage and cedar dust - all can be found within its dazzling bouquet. This contrasts youthful density of ripe primary fruit, with salty minerality and vibrant acids to create a cascading and crunchy impression on the palate. The 2016 isn't ready to show all of its treasures today; instead, it impresses on sheer potential, tapering off with fine tannins, hints of licorice and gorgeous inner florals. This may even warrant a higher score over time.