Pierre Andre Bourgogne Rouge Vielles Vignes 2018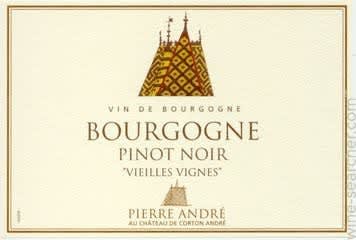 Founded in 1923, the firm of Pierre André was born at the foot of the hill of the grand cru Corton vineyard. Today Pierre André continues to produce top grand cru wines, along with village wines from up and down the Côte d'Or. The overall house style is one that represents the terroir of each village and vineyard, while also exposing concentration of fruit flavors, and balancing the classic acidity and tannin of Burgundy. All of the grapes are handpicked by vineyard manager Jacques Briday's team, and minimal intervention is used by winemaker Mathieu Carrara.
Perhaps best known for Nuits-St.-George reds, this charming Bourgogne rouge is an excellent introduction to the firm. The bouquet is expressed with spicy notes such as cinnamon and licorice along with a delicate and subtle touch of roasted mocha. Aeration brings aromas of juicy red fruits and ripe black cherry to the forefront. At first the wine has a crisp attack, and then the tannins come onto the finish in a dense and concentrated way. Serve with grilled red meats and mushrooms, or with cheese and charcuterie.