Herr's Old Bay Potato Chips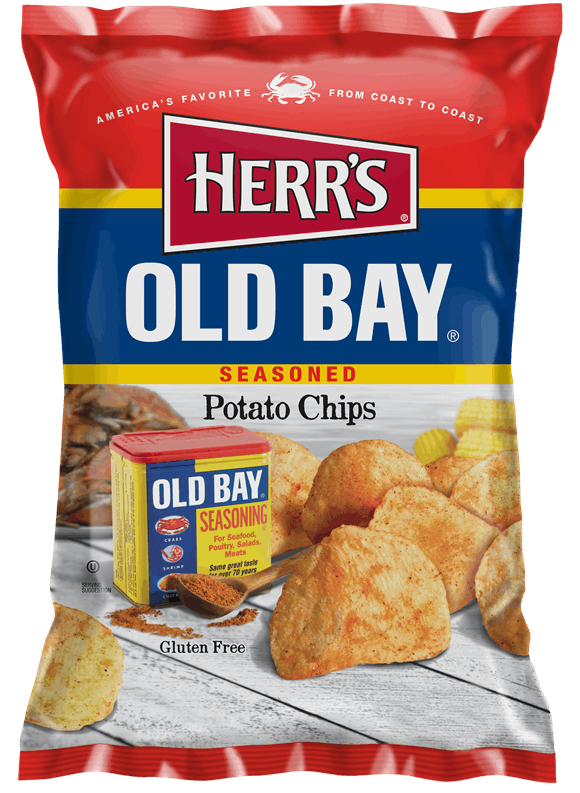 Herr's has been seasoning fresh cut potato chips with OLD BAY® spices for 30+ years. A classic blend of heat along with sweet and savory flavors, OLD BAY® was originally blended in 1939 to spice up the flavor of fresh-caught Maryland crabs. OLD BAY® has become a coast to coast classic that's as American as, well, the potato chip. Try these chips with your favorite ice cold beer or glass of dry Rosé at your next BBQ.
Herr's is a fourth generation company founded in 1946 by James Stauffer Herr who purchased a small potato chip company in Lancaster, PA, for $1750. Originally a family of chicken farmers, the Herr's began their legacy as quality-driven snack makers which continues to this day.