Ritter Sport Milk Chocolate with Coconut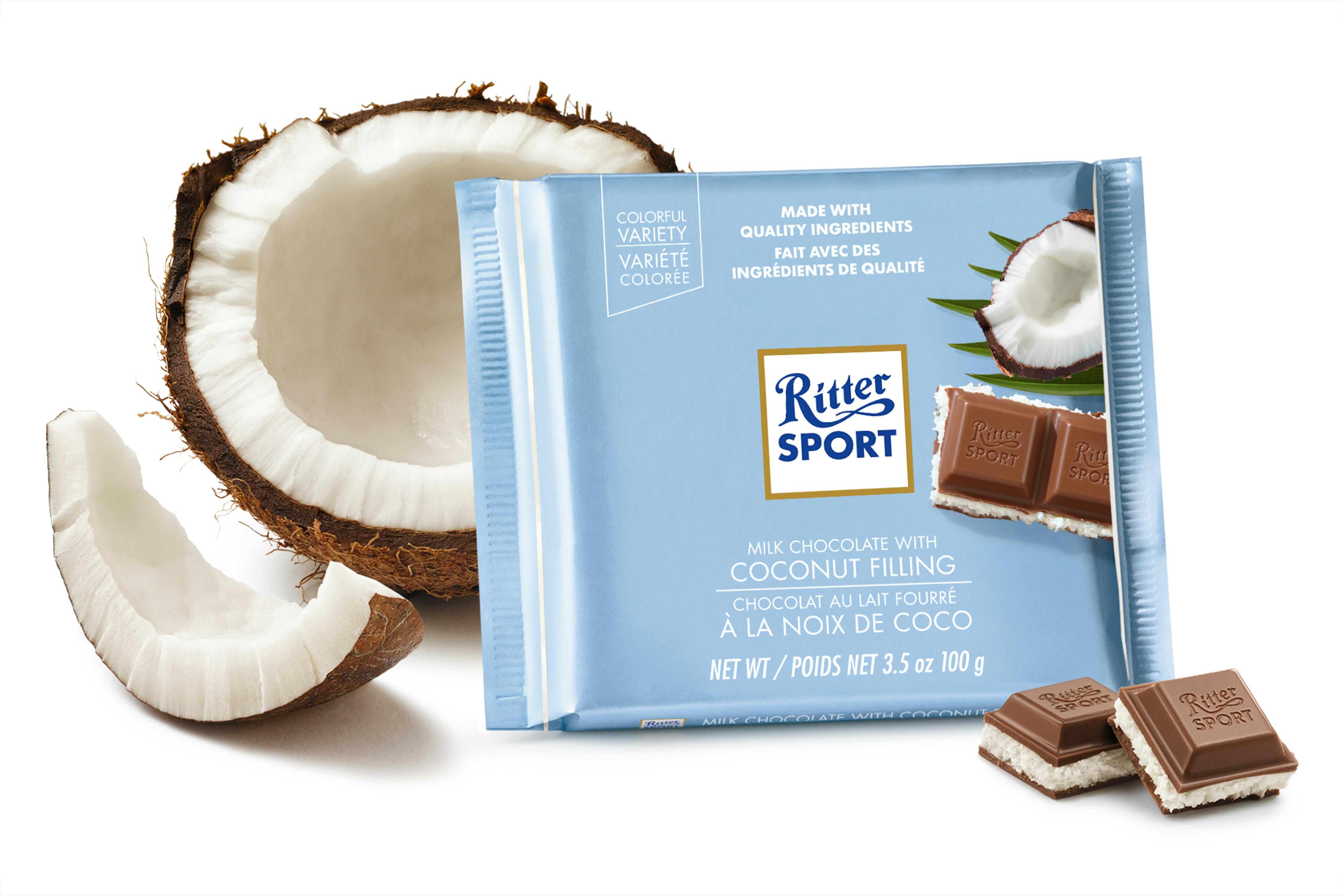 In a break from Ritter's usual practice with many other RITTER SPORT varieties, this bar does not contain whole nuts. Instead it has plenty of firm shredded coconut flakes which gives the fine milk cream its especially exotic taste.
Founded in 1912 by Alfred Eugen Ritter and Clara Ritter (née Göttle), Ritter began as a chocolate and confectionery factory at Innere Moltkestraße in the Stuttgart district of Bad Cannstatt and the first cornerstone for RITTER SPORT's chocolate history was laid there. This was where the first "Ritter" chocolates were made and sold. By 1932, Ritter had both moved to idyllic Waldenbuch, since the lack of space in Bad Cannstatt does not allow the company to further develop and, had invented the now famous square shape of the Ritter Sport chocolate bar. Clara Ritter's proposal to produce a square chocolate bar quickly meets with approval in the family. "Let's make a chocolate bar that fits in everyone's sports jacket pocket without breaking and weighs the same as a normal long bar." It's fair to say that Ritter is a place of real chocolate enthusiasts. They work with high quality cacao farmers and with those who share their passion for cacao and chocolate.