Nettle Meadow Honey Lavendar Fromage Blanc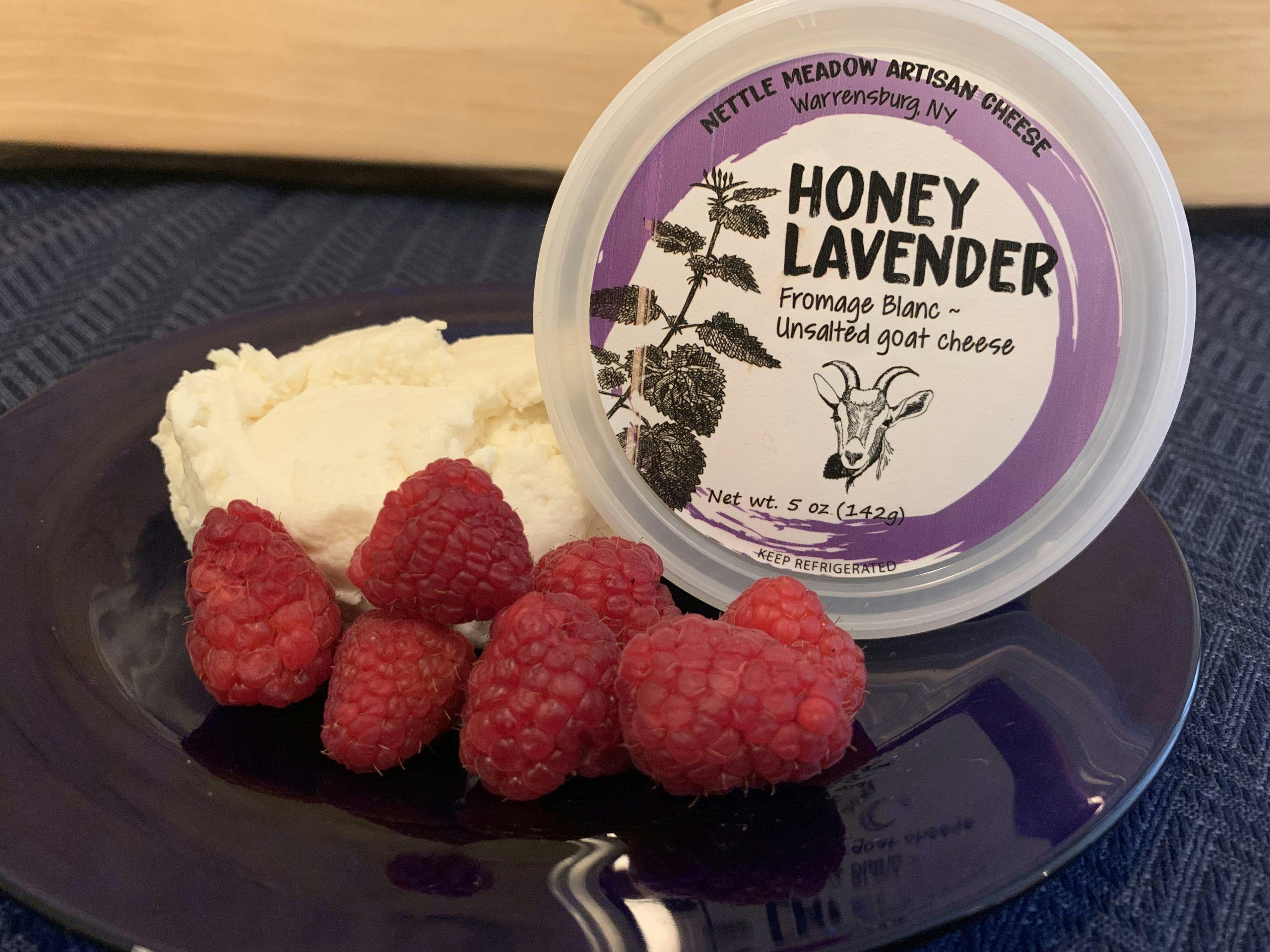 This. Is. So. Light. And. Delicious!!! Nettle Meadow Farms Honey Lavender Fromage Blanc is made from fresh, unsalted goat's milk, infused with lavender tea and mixed with local honey. Serve on a beautiful cheeseboard and/or with fresh fruit; whip into a crepe with berries and bananas; or incorporate into a homemade cheesecake.
Nettle Meadow is committed to the principles of natural ingredients, happy and healthy animals, and carefully hand-crafted artisan cheeses. This Sanctuary Farm is the home to over 100 sanctuary farm animals as well as a cheese company that makes this tasty little treat. Located in Thurman, New York just below Crane Mountain in the Adirondacks between Gore Mountain/North Creek and Warrensburg, Nettle Meadow is owned and operated by Lorraine Lambiase and Sheila Flanagan. Both have a great love of animals, artisan cheese and the unique challenges of farm life. Nettle Meadow Farm was originally founded in 1990.
'Nettle Meadow Farm's Honey Lavender Fromage Blanc is one of the most delicious cheeses I've tasted. Made from pasteurized goat milk, it is infused with the flavors of lavender flowers and honey. Their goats' diet of wild raspberry leaves, nettle, kelp, comfrey, garlic, barley and goldenrod gives this cheese many subtle and wonderful nuances.' James Beebe, Corks and Curds