Herr's Extra Thin Pretzels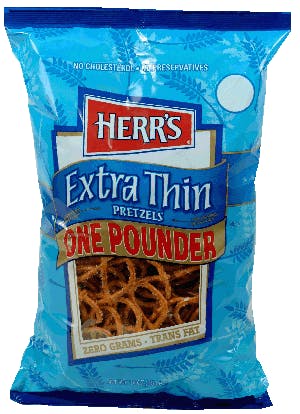 This fat-free snack is made with the finest wheat flour and the tastiest dough. Herr's Extra Thin Pretzels offer complex carbohydrates along with two grams of insoluble dietary fiber and three grams of protein per serving.
Herr's is a fourth generation company founded in 1946 by James Stauffer Herr who purchased a small potato chip company in Lancaster, PA, for $1750. Originally a family of chicken farmers, the Herr's began their legacy as quality-driven snack makers which continues to this day.