Siete Tortilla Chips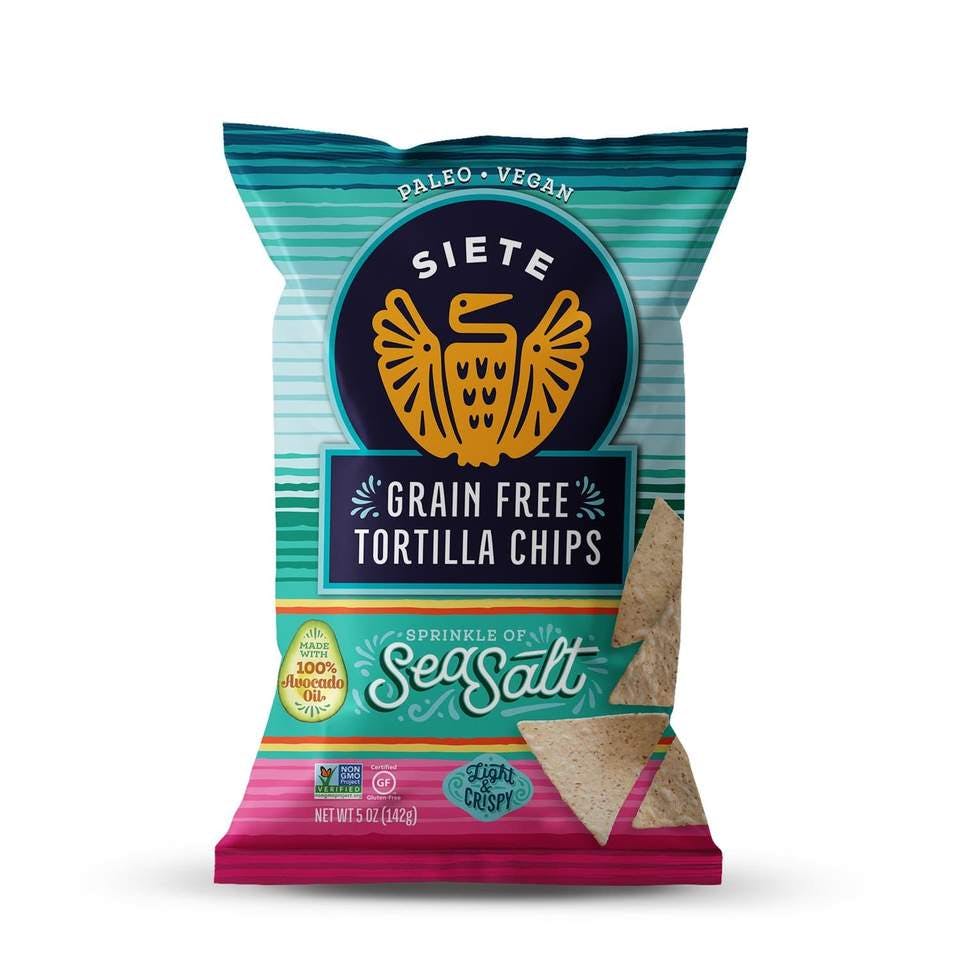 Siete Family Foods was born when the Veronica Garza's family helped her overcome a series of major health challenges. As a teenager, she was diagnosed with multiple debilitating autoimmune conditions that almost wrecked her life. She was fatigued, overweight, and depressed. But with her family's love and support, together, this family of seven (siete!) started exercising in her parents' backyard, and even opened up their own CrossFit gym.
As a Mexican-American family from South Texas, the tacos and fajitas that they used to enjoy on flour and corn tortillas just didn't taste the same on a lettuce leaf! So Veronica began making grain-free tortillas for her family, and they loved them. She knew they had something really special when Grandma Campos said that these tortillas tasted better than the homemade flour tortillas she'd made for decades!
And Siete Family Foods was born!
These could have been named Tortilla Chips: The Director's Cut. This was Vero's first tortilla chip made without any grains that tasted better than any regular tortilla chip the family had ever eaten. They're smooth and crispy and light and refreshing. Right when they pop out the oven, they make it rain with sea salt, so you can eat them straight out of the bag or with your favorite dip or salsa.