Iliada Organic Greek Black Kalamata Pitted Olives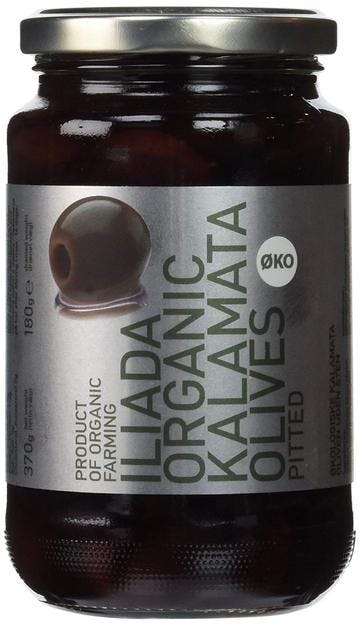 Supreme quality Kalamata pitted olives from Greece which are handpicked and packed in water, salt and organic vinegar. Enjoy these fleshy and flavorful olives with cheeses, charcuterie and in salads. Imported from Greece from Kalamata region.
We recently forged a relationship with a fantastic Greek food importer who brings in the most authentic, high quality products. We also have a beautiful selection and passion for Greek wines, which is why we worked so hard to get Greek specialty foods into the Bottle Shop. This, for example, is the best jar of kalamata pitted olives we have found on the market in 20 years. Enjoy!