Selezione Tartufi White Truffle Oil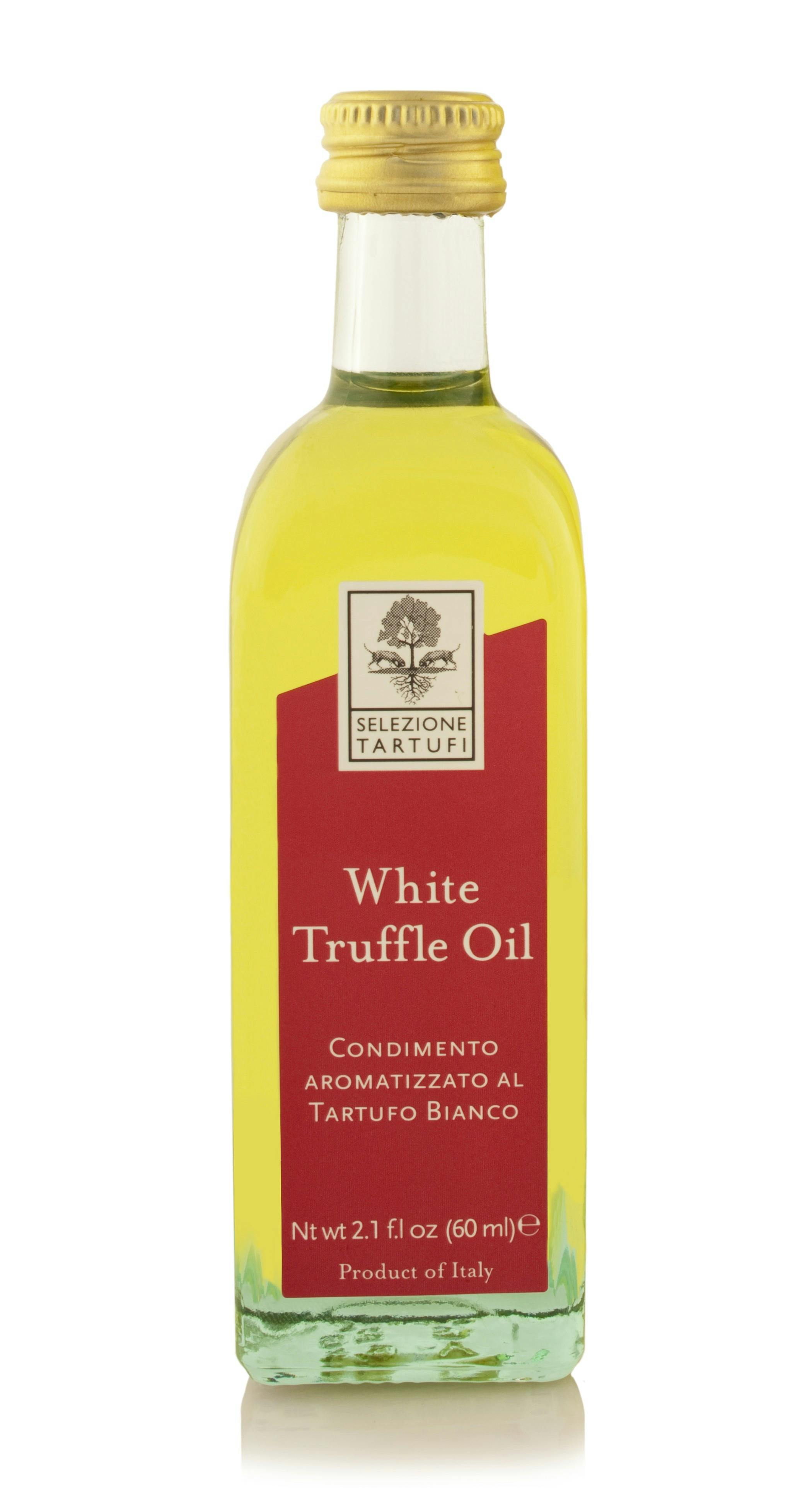 White winter truffles are esteemed by many to be the best variety of truffle. The rich, aromatic white truffle has been naturally infused into this high quality olive oil for a unique truffle taste you can enjoy anytime and with almost any dish. This oil will enhance all truffle dishes and is highly recommended for its quality by chefs and gourmet lovers around the world. Serve drizzled over pasta, risottos, fish, popcorn, potatoes, meats or in dressings.
For storing, keep in a consistently cool, dry, dark place. If unable to do so, after opening, put in refrigerator. Oil will congeal in cold temperatures, but will return to its normal consistency after a few minutes in room temperature.