J Wm Macy's Original Cheddar Cheese Sticks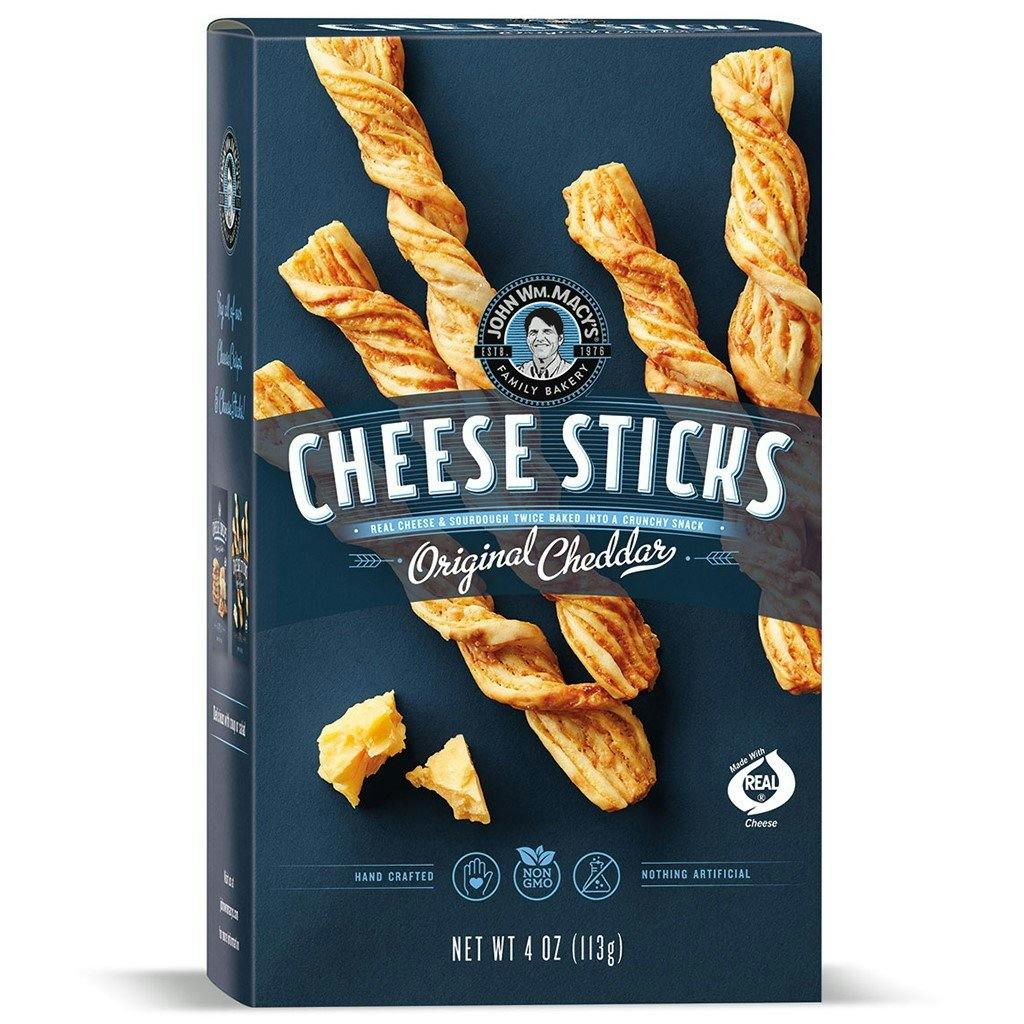 It all started with a twist... enjoy the award-winning favorite that launched Macy's cheese stick business! Originally developed for John Macy's small catering business 40 years ago, this classic snack wins new raves every day. Made with layers of real aged cheddar and asiago cheese and sourdough with a hint of cayenne pepper, these are hand-twisted and baked twice to "the perfect crunch".
Macy's has been passionately crafting appetizer crackers for more than 40 years. Their hand-crafted CheeseSticks & CheeseCrisps are made with 100% real cheese, batch-mixed sourdough, creamery butter and selected spices, baked twice for "the perfect crunch". They use only real ingredients and nothing artificial, so you can feel good about sharing these crunchy snacks with family & friends, or simply savoring them yourself.