La Panzanella Mini-Croccatini Rosemary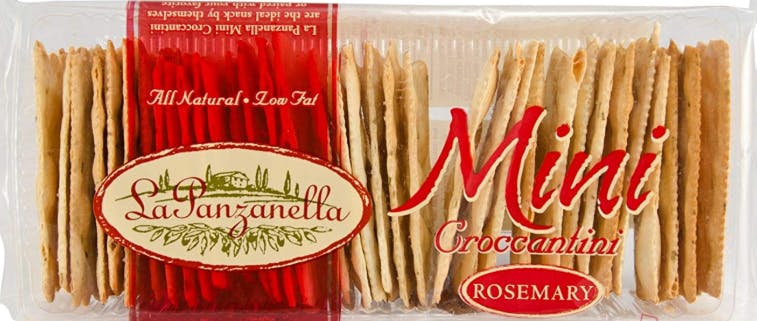 La Panzanella crafts this award-winning Croccantini line of artisan-made gourmet Italian flatbreads. There are a lot of 'foodies' who appreciate the mini-flatbread presentation and the taste of this product to serve with appetizers, cheeses, pâté and charcuterie.
The story of this baking company began more than two decades ago at the La Panzanella Bakery & Deli, a bustling neighborhood café in Seattle. There, the owners baked crackers following the Italian tradition of using fresh local ingredients. They named their café cracker Croccantini®, which means 'crunchy little bite' in Italian. Today, the company is called La Panzanella® Artisanal Foods Co. It is still family-owned, and the family still crafts crackers, along with Dolcetini® artisan cookies, using the finest ingredients—the same warm spices, wholesome grains and pure flavors you would use in your own kitchen.