Partners Crackers Artisan Hors d'Oeuvre Olive Oil & Sea Salt Crackers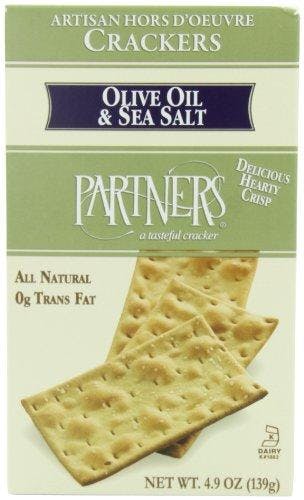 At Partners, everything is made from scratch using fresh, high quality, non-GMO ingredients. These classic Olive Oil crackeres are perfectly seasoned with a touch of sea salt. Hearty, crisp, and wholesome, we have lots of 'Partners' fans who are bored with tablewater crackers and other crackers that are too thin and tasteless.
All Natural . No Hydrogenated Oils. No Trans Fats. Certified Kosher. Family owned. Simply delicious!