Olli Salami Sopressata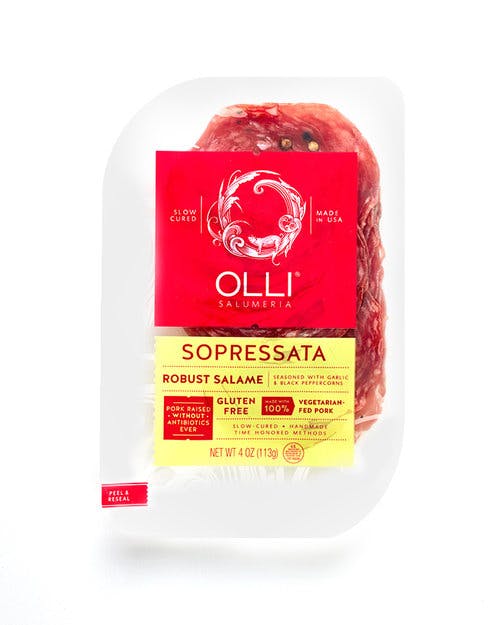 At Olli Salumeria, artisanal slow-cured fine meats are crafted based on old family recipes handed down over four generations and continue to sustain the process that has proved to provide a flavorful, healthy, and clean salami. Olli believes in simple ingredients and taking time to produce. Olli believes they are helping to create experiences more than just creating a product. They want folks in America to feel like they are in Italy with a good glass of wine, some cheese, and good friends.
The quality of Olli Salumeria salumi is directly affected by three main factors; meat, ingredients, and method of production. Olli salumi takes an old-world approach to all three of these factors. In doing so, Olli has created a product that the owners believe in and has a tangible difference from more traditional salumi found in the USA. Olli aims to create an experience that recreates what a person would eat in Italy. This experience is a fresh tasting salami that is sweeter with a less acidic taste. A salami that had time to develop its complex meat flavor through a slow cure production cycle, becomes a salami that is not just flavored with spices, but with a combination of method, meat, and culture.
Olli pre-sliced Sopressata is a robust salami flavored with whole black peppercorn and garlic. It has a memorable, classic salami taste that embodies the flavorful Italian cured meat style.