Martinelli Zio Tony Ranch Chardonnay 2017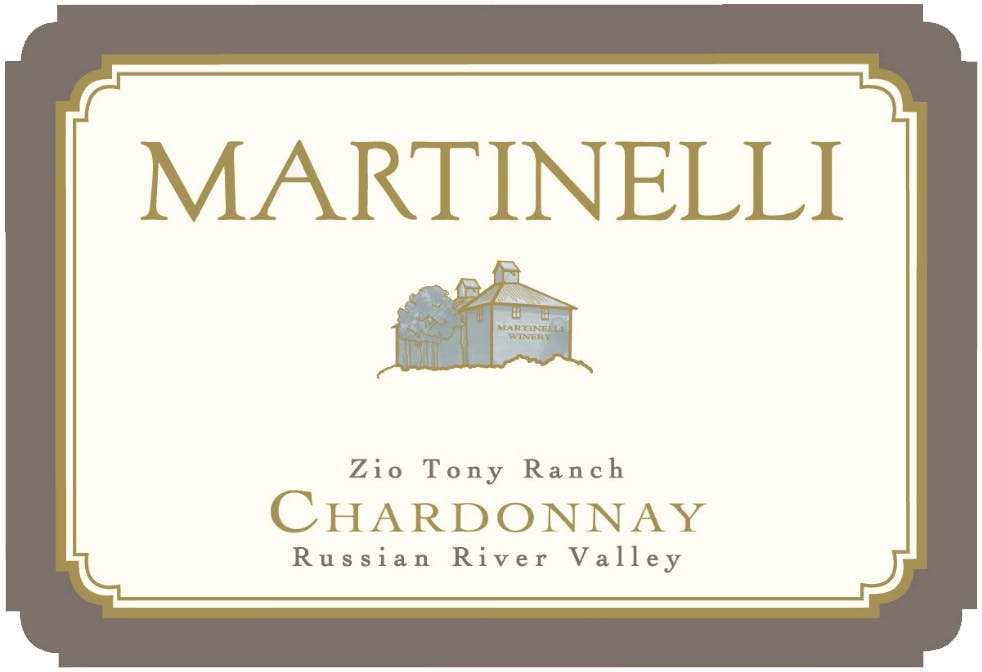 This is named after Tony Bondi, Lee Martinelli Sr.'s uncle, who was a large apple rancher in Sonoma County. This property is in the heart of the Russian River Valley, it produces some of Martinelli's most voluptuous, full bodied wines. Uncle Tony loved being a farmer and was quite the entrepreneur by continuing to buy properties and diversify his crops. The soil in Zio Tony Ranch is Goldridge with Clay and Loam. The land was first acquired in 1959, and the current vines were planted in 2000, 2001 and 2006.
VinousThe 2017 Chardonnay Zio Tony Ranch is a powerful, phenolic wine, with a real sense of structure that gives the wine its distinctive personality. Lemon peel, sage, mint, dried flowers, tangerine and lightly honeyed notes grow into a crescendo of aromas, flavors and textures. The Zio Tony Ranch Chardonnay is so classy and so distinctive.