Lyrarakis Mandilari Plakoura Vineyard Oak Aged Red 2017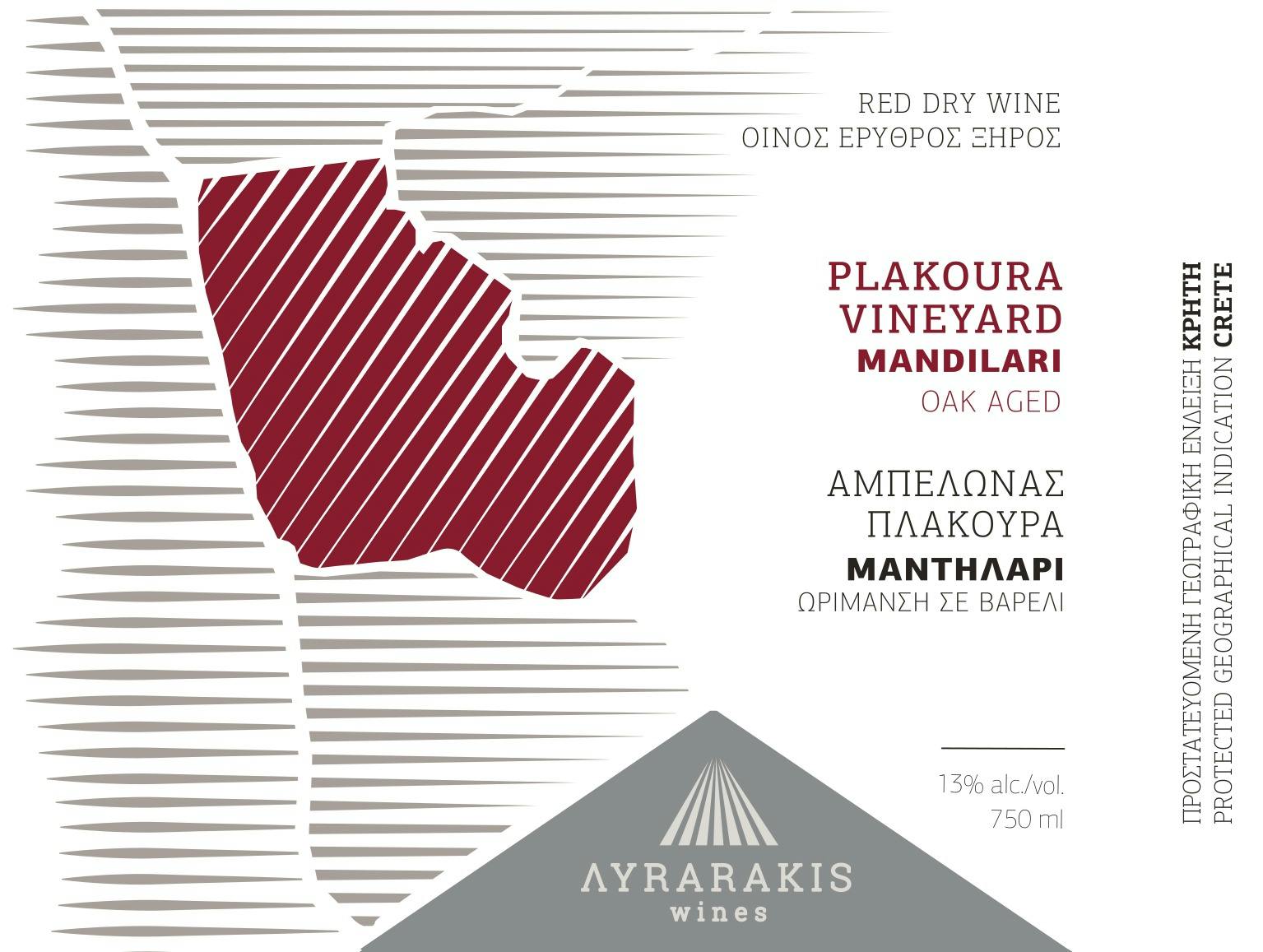 This is a beautiful, balanced, refined Greek red made of 100% Mandilari, an indigenous ancient greek variety. The rare low-yielding Plakoura vineyard is the equivalent of a premier cru, with a slope at 500 meters. This high altitude, with sandy, stony soils breeds complex red wines. The head-trained pruning in combination with the north-east exposure of the vineyard and plenty of sunshine, ensures that the grapes reach optimum ripeness at the time of harvest. Very thorough cultivation helps the Lyrarakis family achieve extremely low yields, succeeding in crafting a very concentrated wine with a deep red color and an excellent structure, which will age for a long time.
The Lyrarakis Estate was founded in 1966 by brothers Manolis and Sotiris Lyrarakis. It is surrounded by the Lassithi mountains and focuses on rare local varieties and single variety wines. The Lyrarakis family is credited with the revival of two ancient white Cretan varieties, Dafni and Plyto while a third "vineyard treasure", the indigenous Melissaki, was also recently added to their credit. Indigenous reds such as Kotsifali and Mandilari are highlights at the estate, as well as Syrah, Merlot and Cabernet Sauvignon, for which the great Symbolo is produced (also in stock at the Bottle Shop).
The winery is situated in one of the most noteworthy vineyard regions of Crete, namely at Alagni, Heraklion, the most mountainous village of the appellation area (AOC) of PEZA. The company only started bottling wines under the Lyrarakis name in the early nineties, and 1992 was the first vintage. Today, the company is managed by the second generation: Bart (CEO and now good friend of the Bottle Shop), George (Chairman) and Manolis (viticulturalist). The estate vineyards spread over 14 hectares, at an average altitude of 550 meters. The soil is composed of gravel and limestone.