Lyrarakis Liatiko Kedros Rosé 2019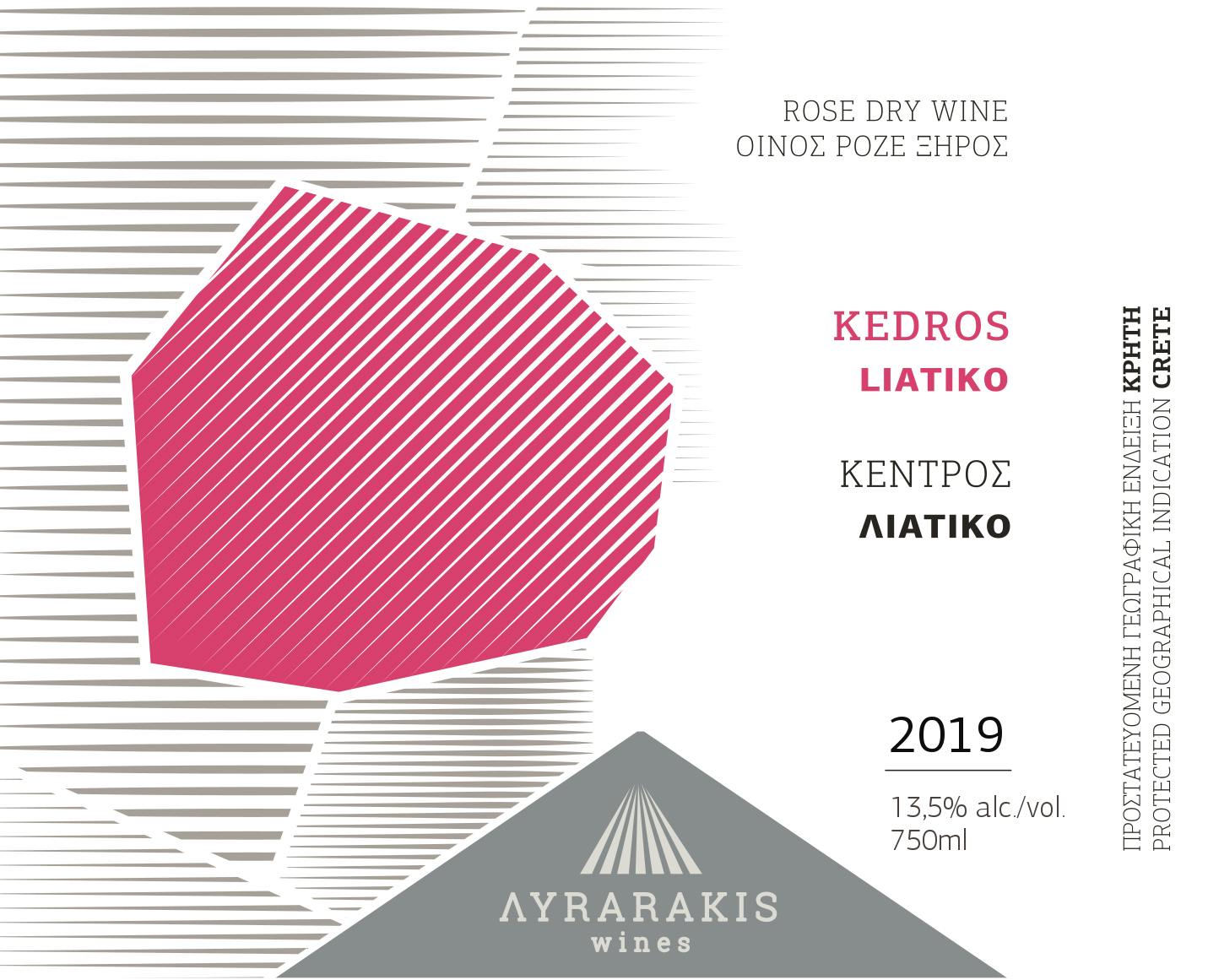 $24.99
Save $5.00 (20%)
$19.99
SKU 05502
750ml
This is an amazing new addition to our fabulous selection of rosé wines. We tasted and loved this with Bart Lyrarakis, whose family owns this estate on the island of Crete. Made of 100% Liatiko, an ancient indigenous grape of Greece, Kedros Rosé is going to wow all of our rosé wine lovers.
On the foothills of Mt. Kedros, farmers have a tradition to keep a low bush vine format, in order to protect their fruit on shoots spreading over the soil, under a rich foliage. Protected from the winds of Mt. Psiloritis, and the strong Cretan sunshine, on altitudes exceeding 800m, the Liatiko grape variety is being grown here for over a century. This rosé is the rebirth of the grapes under a new face; a wine with soft skin color and a crisp, steely mouth, characteristic of the firmness of its origin. Farming is sustainable and organic, and the wines are made with certified Vegan methods.
Bronze Medal Winner : vintage 2019 at the 2020 Thessaloniki International Wine & Spirit Competition
Bottle ShopCrisp, clean, tangy and fresh, look for wild strawberry, pomegranate, plum and rose petals in the nose and mouth along with a salivating essence of sea minerals and saline. This will be the rosé of the summer in our house for sure...