Seghesio Defiant Red Blend 2016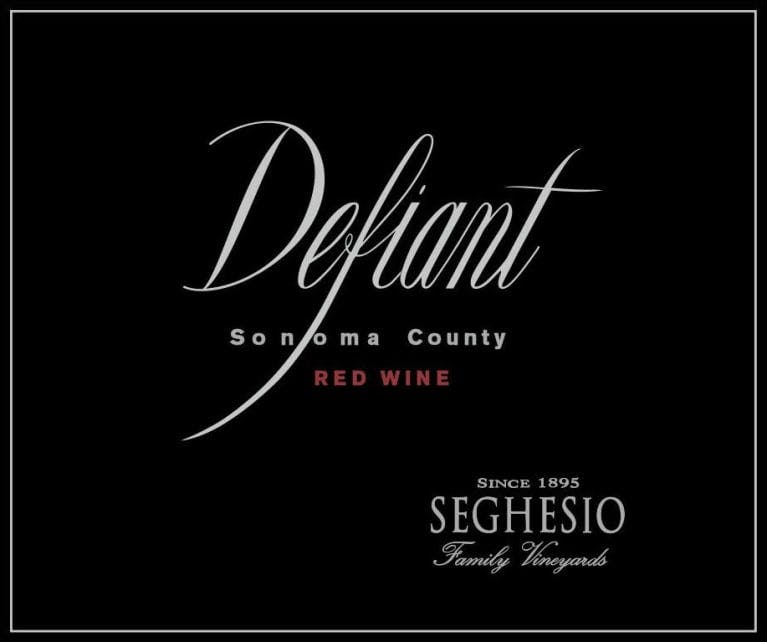 $29.99
Save $12.00 (40%)
$17.99
SKU 05494
750ml Bottle
This distinctive Sonoma blend is tribute to the history and strength of the Seghesio Family. At the winery's centennial celebration in 1995, wine industry icon Mario Perelli-Minetti toasted founding matriarch, Angela Seghesio, and the "defiant" attitude with which she faced the industry's challenges. With the Seghesio family's conviction and determination, the winery survived prohibition and has been making wine continuously since 1895.
In many ways the story of Seghesio Family Vineyards is the story of the Sonoma County wine industry. It begins with the vision and determination of immigrants and continues through the hardship of Prohibition and the challenges of survival in the 20th and 21st century. It is the story of one family's adaptation and reinvention, not once, but multiple times. Most of all it is the story of the values held dear by the family: heritage, tradition and community. Through five generations and over 120 years, Seghesio Family Vineyards has been proud to be part of the vibrant history and fabric of Sonoma County.
Seghesio Family Vineyards was established in 1895 when Italian immigrant and winemaker Edoardo Seghesio planted his first Zinfandel vineyard in what is now Seghesio's Home Ranch Vineyard in Sonoma County's Alexander Valley. Edoardo and his wife Angela continued to tend their vineyards through Prohibition and were one of approximately 100 wineries to survive that era. Post-prohibition, Seghesio was a key supplier of grapes and bulk wine to large California wineries. The modern era saw fourth generation Ted Seghesio make the first wines under the Seghesio label in the early 1980s. Under the leadership and guidance of Ted and his cousin Pete, Seghesio Family Vineyards has become renowned for exceptional Zinfandels and Italian varietals. In 2011 Seghesio Family Vineyards joined Crimson Wine Group, a company committed to crafting benchmark wines from premier growing regions. Today, winemaker Andy Robinson is at the helm of the cellar. Having worked alongside Ted Seghesio for nearly two decades, Andy became Head Winemaker in 2015. Demonstrating excellence and leadership in winegrowing, fifth generation Seghesio Family member Ned Neumiller serves as Grower Relations & Viticulture Manager. Ned is a 2018 recipient of Sonoma County's "Outstanding Young Person in Agriculture" award and serves on the board of directors for Winegrowers of Dry Creek Valley.
James SucklingThis blend of 44% zinfandel, 29% cabernet sauvignon, 13% syrah, 10% petite sirah and 4% alicante has aromas of violets, blueberries, dried cherries and leaves and delivers a fleshy, plum-infused palate that has such approachable, silky tannins.
Wine EnthusiastEditors' Choice. This is a creative, compelling combination of 44% Zinfandel with 29% Cabernet Sauvignon, 13% Syrah, 10% Petite Sirah and 4% Alicante Bouschet, aged in both new and neutral French and American oak. Juicy red fruit shines alongside a tension of oak and tannin. The palate is grippy and lengthy in blueberry and leather.