Hewitson Miss Harry's GSM 2016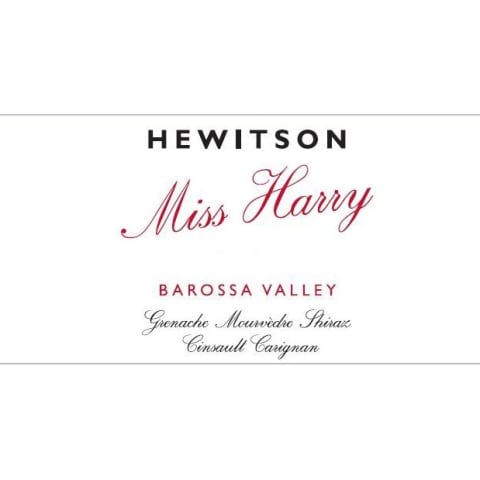 Unavailable
We're sorry, but this product is not currently available.
Established in 1998 Hewitson winery is situated in the heart of the Barossa Valley on the historic Seppeltsfield Road and boasts some of the oldest vines in the world. Family-owned, locally loved and globally respected, Hewitson sources its fruit from historic, dry-grown vineyards in the Barossa Valley and also from single site vineyards in Eden Valley, McLaren Vale and the Adelaide Hills.
At Hewitson, they believe great wines are an expression of the soils they are grown in and the season they grow. Through knowledge and experience they strive for balance, structure, concentration, power and breeding. Proudly, through solar energy, water recycling and encouraging natural biodiversity, Hewitson brings these wines to your table environmentally sustainable.
"One of the most valuable things I learnt is that the best wines in the world come from those optimal conditions where the grapes ripen just before the season closes," comments Dean Hewitson. "The Old Garden grows in two metres of sand over limestone leaving the bunches dry and healthy. Mourvèdre is an extremely late ripening variety and these conditions allow harvesting at the end of the season with perfect maturity. Geologists have confirmed that the Old Garden sits on what was the bottom of an ancient lake, once part of the Para River. The secret to the vines' longevity is their extremely deep roots going down 10 metres into the ground. The roots of these vines are so deep that even on the hottest day, while every other vine in the Barossa Valley has shut down, The Old Garden's leaves are bright and perky, tracking the sun as if each leaf is a radar," he adds. "This depth of root system helps provide a wonderful evenness in the wine, year after year." - Dean Hewitson
James HallidayA light, brilliantly colored blend of grenache, shiraz, mourvedre, cinsault and carignan. Finely wrought and balanced, there is just about every spice and red berry you can imagine from this southern rhone blend. A truly wonderful trattoria wine that soars on the savory finish.