Château les Dames de Renardière Bordeaux Supérieur 2010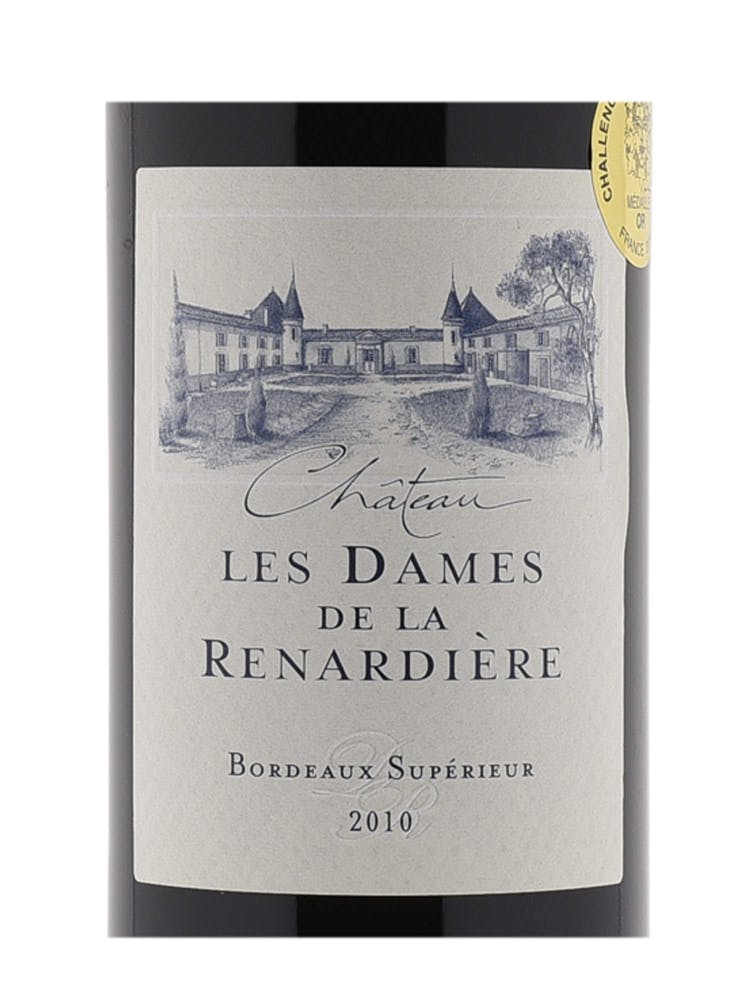 Another new addition to our Bordeaux selection from the Entre-deux-Mers region (just like the Sainte-Marie we just discovered!), Château Les Dames at La Renardière was restored and replanted in the early 1980s. The first investments took place in the vineyard, then in the Chai so as to extract the best of this exceptional terroir. The renovations of the Château itself are in the process of being completed today. In a remarkable setting between woods and ponds, the 60 ha of the Château, including 30 ha of vines, are the object of particularly attentive care in order to create great wines in a concern of respect for this privileged environment.
Located in the town of La Sauve Majeure, where the appellation Entre-Deux-Mers has its origins, the Limono-Clay hillsides are planted with 12 hectares of white grape varieties and 18 hectares of red grape varieties. Facing south, these hills give Merlots deep colors and a perfect ripeness typical of Bordeaux terroir. A resurgence of Graves makes it possible to cultivate Cabernets Sauvignons expressing itself in the concentration, and complexity of the great red wines of Bordeaux.
2010 is an excellent vintage in Bordeaux, yet hard to find on retail shelves at this point, unless it is something very expensive, so this is a terrific opportunity. Look for a lovely nose of white pepper, raspberry, wild berries and cedar. On the palate, the complexity of this great vintage is revealed with fine tannins, balanced acidity, a voluminous mouthfeel, and ripe lingering notes of red fruits and spices.