Domaine Huber Verdereau Bourgogne Chardonnay 2016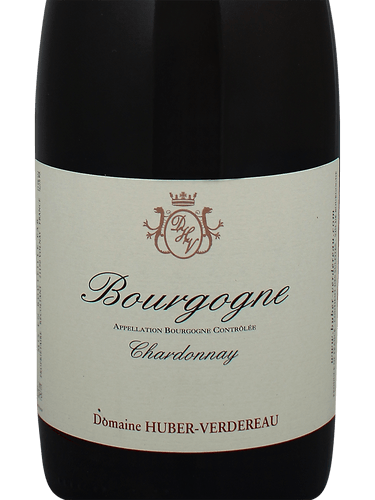 Unavailable
We're sorry, but this product is not currently available.
Only 200 cases were produced of this elegant Bourgogne Blanc which comes from de-classified parcels of AOC Meursault, a lieu-dit parcel of Bourgogne Blanc in the flats below Meursault, and a parcel out front in from of the village of Meursault. Made by Thiébault Huber who is a committed biodynamic farmer and winemaker, this Bourgogne was made with wild yeast fermentation, raised in stainless steel to keep the transparency of the vineyard work, and aged only partially in oak, 40% for 8 months.
Domaine Huber-Vedereau was founded by Thiébault Huber in 1994, but dates back to the 19th century when the Verdereau family began to grow vines on the estate in Volnay. Thiébault's grandfather, Raoul Verdereau advanced development on the estate between 1928 and 1976. He split it between his two daughters, and Thiébault's parents inherited three hectares. They didn't make wine or live in Burgundy, so they rented it out until 1994. His father was from Alsace, which is wje he grew up.
In the meantime, Thiébault had studied the restaurant business and the craft of being a sommelier at the Hotel Catering School in Strasbourg. In 1990, he decided to work towards taking over the family estate, and began his three year training at the Wine School of Beaune with his cousin Jean-Marc Bouley. Thiébault was then ready to create the next chapter in the family winemaking legacy with Domaine Huber-Verdereau. He had his first vintage in 1994.
He began with the family's 2.9 hectares, and now works 9.7 total hectares across 5 towns and 32 parcels (climats as they say in Burgundy). Half he owns, the other half he rents. In 2011, Thiébault started a small negociant business, which has allowed him to farm more appellations, such as Mercurey and Monthelie. Currently the Domaine bottles 16 whites, 12 reds and a Crémant from 16 different appellations in Burgundy. As mentioned earlier, he farms organically, and even further, with biodynamic methods. He does not use any tractors or machinery in the vines.
Bottle ShopThis is quite good, with admirable depth and complexity on the Bourgogne level. Ripe pear, yellow flower, dried honey and toasted walnut aromas and flavors lead to a touch of creamy oak on the finish which enriches this lovely, delicious white. Made partially from de-classified Meursault, this tastes like it comes from a noble pedigree. Balanced, pure and fresh, there's alot to like here at a reasonable price.