Bonanza Lot 1 Cabernet Sauvignon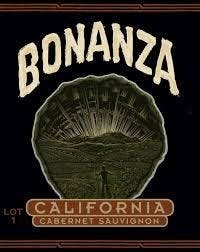 A new California Cabernet Sauvignon, Bonanza is produced by Chuck Wagner, owner and winemaker of Caymus Vineyards. It reflects the "bonanza" of California where tasty Cabernet is farmed. Chuck blends different vintages and grapes for total freedom in winemaking for Bonanza. Look for scents of currants and dried roses, grape pomace and fresh tilled soil. The nose is nuanced with toasty oak imparting a subtle smoked meat character. Flavors of blueberries and blackberries mix with the warmth of vanilla and toasted bread. Silky tannins and smoothness on the finish with unsweetened chocolate and cassis notes.
This is a vintage item, but we do not track the vintage in inventory. The information shown describes a recent vintage of this item, but may not describe the vintage you will receive. If you require a specific vintage of this item, please contact us to inquire about availability.