Frisk Prickly Riesling 2019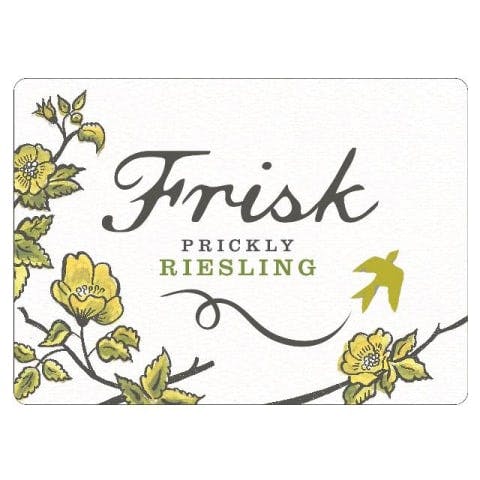 Tasted and loved by our staff, this tantalizing Riesling hails from steep 2,000 foot slopes in Victoria, Australia, surrounded by and influenced by the ancient flow of four local rivers and their granite loam soils. The mountaintops around the vineyard see snow in the winter, and in summer, the sun shines through the high clouds, ripening up the high acid Riesling grape. Rocky, minerally, floral and juicy, this zippy Riesling is slightly frizzante on the palate with tasty notes of lime sorbet, rose petals, peaches and a hint of fennel. When deciding on a name, one of the folks at the winery said he loved the way the wine 'prickled his palate' during a tasting with the winery team, and at another point, in a clumsy reach for a glass, one of the tasters said, 'What's this, Mate? Are you tasting wine, or frisking me??' and hence, Frisk Prickly Riesling was officially born! With its racy verve, charming complexity and just a tinge of sweetness, it's a perfect companion for both sweet and spicy dishes... or simply on its own. Refreshingly complex on the palate, it will make you wonder how you emptied your glass so quickly - and have you reaching for another.
Wine EnthusiastThis off-dry Riesling opens with delicacy, a medley of lime, orange peel, talc and spring blossoms. It's followed by a kiss of sugar on the palate, which is freshened by prickly acidity. Something for the sweet tooth in your life, to pair with a citrusy dessert.