Alix Carlin Sancerre Rose 2018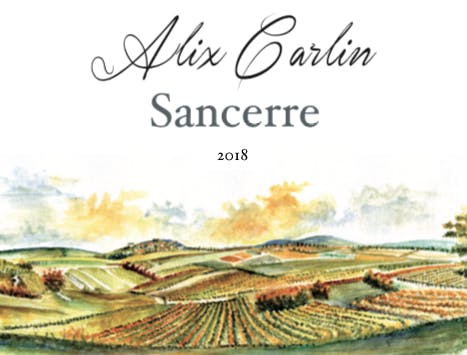 Unavailable
We're sorry, but this product is not currently available.
Made by woman winemaker Alix Carlin who hails from Crézancy-en-Sancerre and crafts this tasty Rosé from limestone, clay and flint soils with organic methods. Full of flavor yet fresh and clean with a dry, mineral finish, this is ideal to serve with goat's milk cheese, oysters, shellfish, white fish, salmon, sushi or as a refined aperitif. We are so excited to feature her Rosé, after having huge success with her Sancerre white.
Alix Carlin took over this winery from her father, Jack Crisset. She is helped by her husband Nicolas Carlin. The work of the vine is governed by the rhythm of seasons. Winter is for pruning, including the 'Guyot' cutting, consisting in leaving a two "eye" spur and a shoot with 7 - 8 plain "eyes", as well as the 'Cordon de Royat' cutting, a simple or double repartition of 5 spurs over 1 or 2 branches lined along the wire guide. In Spring, the last stage of the cutting process takes place including bending of branches on the wire, de-budding in order to withdraw all excess buds and control productivity. Summer is for 'accolage', that is holding branches between 2 wires using hooks. In Autumn grapes are harvested from September to October.
This Sancerre Rosé is made of 100% Pinot Noir, with pressing done so that the juice flows by gravity to limit the handling of pump. The vats are thermoregulated stainless steel. No use of oak for both the cuvée domaine in white and rosé to keep the wines fresh, pure and thirst-quenching.