Maison Saleya Rosé 2019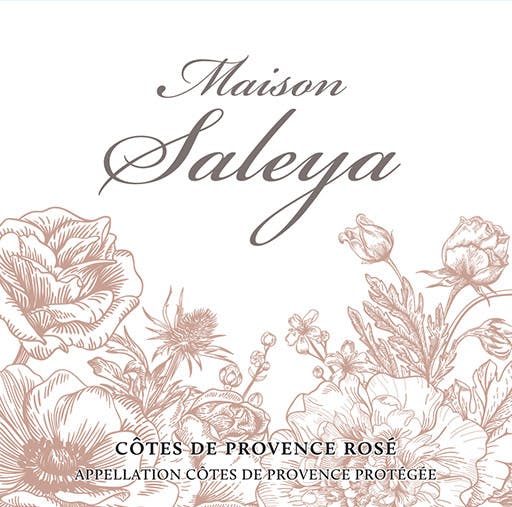 The newest addition to our amazing selection of dry Rosé wines, Maison Saleya is named for the 'Cours Saleya', a famous flower market in Nice, on the shores of the Mediterranean. Crafted from grapes grown in France's sunny Coteaux d'Aix-en-Provence, this is dry, crisp and mouthwatering with nuances of plums, berries, pink grapefruit, flowers and salty stones. The unique terroir of Provence features abundant sunshine that is moderated by its famous Mistral winds. Prime plots supply grapes of good maturity and low yield, and the granitic, schisty soil and proximity to the ocean impart great character to the fruit. The grapes are sorted and destemmed before undergoing cold maceration up to one full day. Fermentation lasts up to seven days at a carefully controlled 62.6°F, which preserves its fruity aromas. As is traditional in Provence, each variety is vinified separately and is then blended for ideal balance and character. Grenache lends subtle red fruit, fullness and intensity while Cinsault contributes freshness and balance to the blend.
Serve as an aperitif between friends, to enhance a Provençal recipe, or with other worldly cuisines... Provence Rosé wines are known for their conviviality and freshness… everywhere they go, they're always right at home! Fire up the Grill!!