Ravenswood Belloni Zinfandel 2014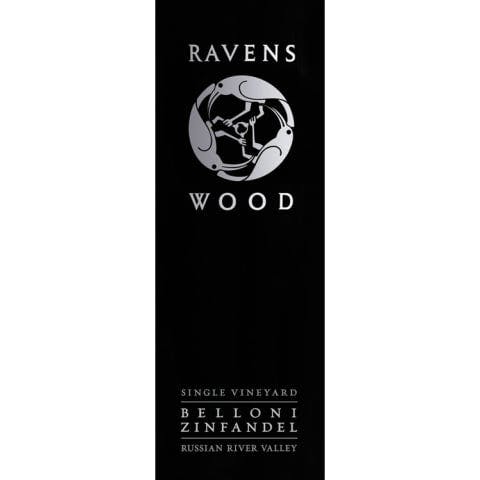 Unavailable
We're sorry, but this product is not currently available.
Belloni is a small (7.5 acres) vineyard in Sonoma's Russian River Valley that produces precious little fruit every year. Ravenswood has been harvesting grapes from the Russian River Valley's Belloni Vineyard since 1991. Super ripe, this wine is very round and full with lots of boysenberry, blackberry, and blueberry hints to it. The nice cool climate acidity gives the wine a good balance and structure. Enjoy it's long, elegant, spicy finish that fills the palate beautifully. A field blend of Zinfandel, Alicante Bouschet, Carignan and Petite Sirah.
California native Joel Peterson is legendary in the world of American Zinfandel. Educated as a clinical laboratory scientist with a degree in microbiology, Joel was working full-time in cancer immunology research in San Francisco and dabbling with wine on the side more as a hobby and lifelong wine lover. He made two single-vineyard Zins under his new 'Ravenswood' label from the 1976 vintage and kept 'dabbling' with wine on the side while he kept his day jobs, until taking the final plunge into the wine business full-time in 1992.
Today, Peterson works with 100+ northern California growers who provide grapes for Ravenswood, consulting on irrigation methods, cultivation practices, cropping levels and a slew of other vineyard management issues. This attention in the field, coupled with the fact that Ravenswood is one of the few wineries that has had the philosophical and winemaking skill of one winemaker for over 30 years, contributes to a consistency of quality and style rarely found in California.
Ravenswood's motto is : 'No wimpy wines!' so if you're looking for full-throttle, old vine American reds, Ravenswood is a great winery to look to.
Quick back story--Joel's dad, Walter Peterson, was a wine lover and serious student of the grape who organized twice-weekly gatherings of the San Francisco Wine Sampling Club (today's San Francisco Vintners Club) at the family home. Joel's oeno-education began at the age of ten when he sat in on his first tasting session, with stern instructions to "Shut up and spit." (Afterward, his father carefully measured the wine in the boy's glass and in his spittoon to make sure everything was expectorated!) We, too, were taught about wine at an early age, starting with our dad having us smell the wines and verbally describe the aromas. It is amazing what you can come up with at an early age! Then, we, too, started to taste tiny amounts and hone our palates on mostly European wines. And as they say, the rest is history!
Wine EnthusiastThis is a peppery, plummy wine with plenty of grip on the palate. Structured and meaty, it rides its ripeness with ease, showing a taste of vanilla soda on the finish. Mixed black grapes account for 25% of the whole and originate from vines planted around 1900.