Elijah Craig Single Barrel Bourbon Bottle Shop Exclusive 10 year old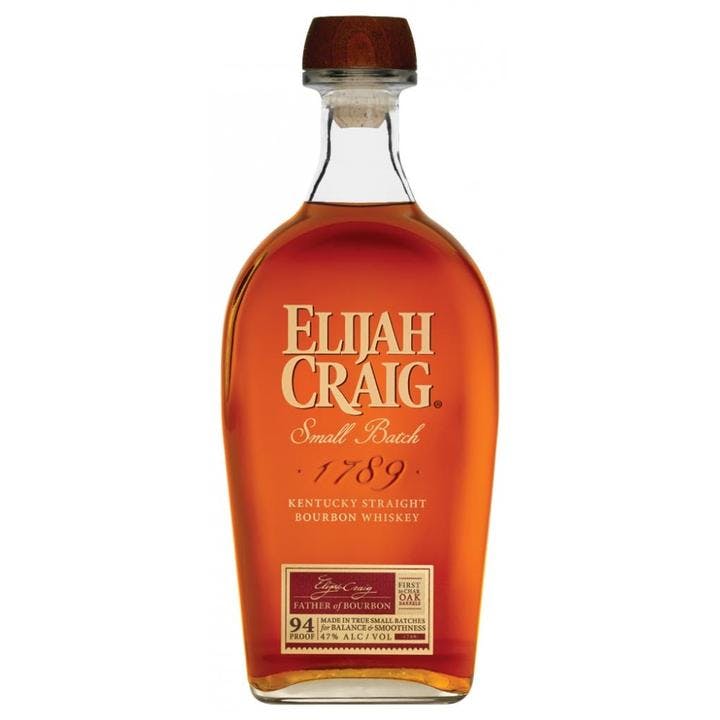 $49.99
Save $10.00 (20%)
$39.99
SKU 05000
750ml
We are thrilled to present our first Elijah Craig private barrel from Kentucky. Elijah Craig Small Batch is the signature Bourbon from Heaven Hill Distillery est. 1935, and bears the name of Reverand Elijah Craig, a Bourbon pioneer credited as the 1st distiller to age in charred oak barrels, and with creating the concept of 'Small Batch'. Today, this is one of the hottest craft whiskies on the market. With its balanced-tasting 94 proof, our single barrel was aged 10 years in oak from Corn, Rye, and Malted Barley. Complex, smooth, warm and woody with notes of vanilla bean, ripe fruit, mint, spice, smoke and nutmeg.
Mash bill consists of 70 % Corn, 20 % Rye, & 10 % Malted Barley
The Elijah Craig Manhattan :
Ingredients
2 oz. Elijah Craig Small Batch Bourbon
.75 oz. Sweet Vermouth
3 Dashes Angostura® Bitters
Stir and strain into pre-chilled cocktail glass. Garnish with a brandied cherry.