Cacique Maravilla Cabernet Sauvignon 2017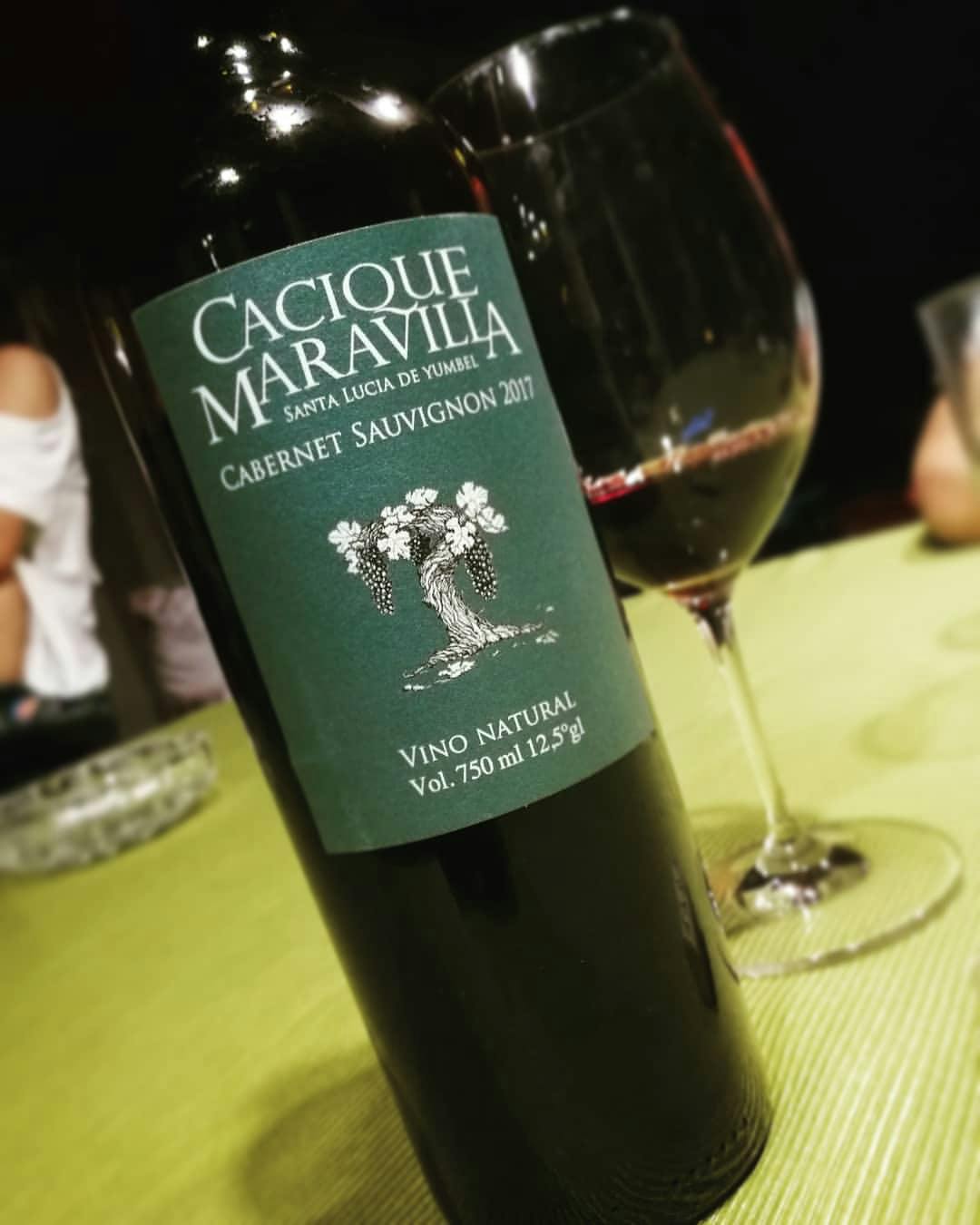 $22.99
Save $3.00 (13%)
$19.99
SKU 04974
750ml
Manuel Humberto Moraga Gutiérrez is the 7th generation owner of the vineyards that make up Cacique Maravilla in Yumbel, in the Bio Bio Valley, where he was born. Manuel has had a lifelong relationship with the land and the farm in this special region of Chile. The history of Cacique Maravilla goes back to the conquistadors. Yumbel was founded seven times during the land grab, and re-christened as Santa Lucia de Yumbel in 1766. The first vines were planted in Yumbel during this period. Francisco Gutierrez arrived in search of gold and began making wine. The times have changed but the wines haven't changed much. They are still made in the traditional, ancestral, natural way.
We met Manuel in person and fell in love with his energetic, happy personality. You know within moments of meeting him, that good wine is his absolute passion. 'Winemaking is the most important activity for me and producing it in a natural way that I have observed forever.' The soils where his Cabernet Sauvignon are planted are wavy volcanic soils, which strongly influences the complexity of this wine. Farming and winemaking are done natural by conviction. The traditions go back to early Spanish settlers and are as old as Chile as a nation. The vineyards are dry farmed for a more natural expression of the volcanic soils. The farm work is done organically, and consists of pruning, tilling and gentle applications of sulfur only when necessary. Manuel had always worked with his father, but took over production in 2009, and now manages the whole estate. He uses natural yeasts, natural clarification by gravity, and the wines are bottled unfiltered. Only 650 case production.
Bottle ShopThis delicious Chilean Cabernet is very smooth, balanced and pure in nature. Red and black fruits mingle beautifully with volcanic rock flavors, which come from the extremely deep volcanic soils where Manuel planted his Cabernet vines in 1999. We just love the fact that this is also unoaked, low alcohol 12.5%, and perfectly natural. It does not possess the toasty, vanilla or cedar flavors that most Cabs have, which would cover up the purity of the fruit itself. This wine is delightful. Serve with white and red meats, cheeses, charcuterie, empanadas or short ribs. If you bring this charmer to a summer BBQ, put a little chill on it before you head over to the party... that's what they would do in Chile!