Hamilton Creek Chardonnay Napa 2016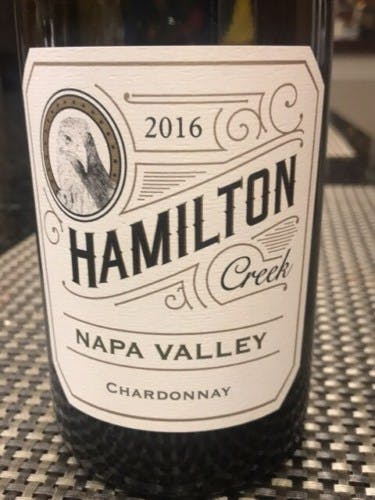 NEW FIND! Tasted and loved by our staff to recommend to California Chardonnay lovers... here's the story on why it's so good, and at such a good price : when estates in California have a surplus of juice to sell, it is possible for wine distributors/brokers to buy super high quality wine to blend and bottle under their own private labels. This is one such wine, made from grapes grown at one of California's premiere Chardonnay estates in Napa Valley (and which typically sells for $50-60/bottle retail). The distributor/importer who made it, has spent 40+ years in the wine business, and clearly knows what he is doing when it comes to tasting and choosing wines. Classic California Chardonnay in style, Hamilton bursts out of the glass with powerful aromas of vanilla, ripe citrus, golden apple, custard, honeysuckle, tropical fruit and oak, and more of the same in the mouth. Quite simply, this a ridiculous value. Stock up while supplies last on this vintage.
Wine EnthusiastWith a candied quality to its fruit, this tart, lemony wine is uneventful in terms of structure and complexity, offering a straightforward simple expression of the grape.