Hess Collection Chardonnay 2017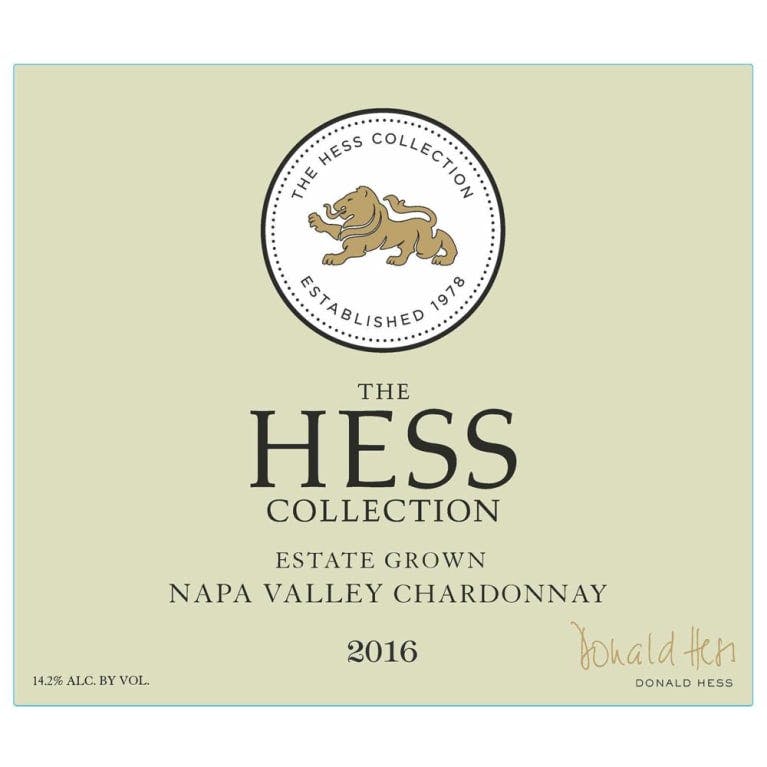 The Su'skol Vineyard Chardonnay is carefully farmed with multiple clones to emphasize fruit with fresh acidity and balance. Crisp and clean, this low oak Chardonnay showcases an aromatic musqué, resulting in aromas and flavors of apple, white pear and a slight touch of tropical fruits, accented by aromas of honeysuckle. 70% of the blend goes through stainless fermentation to retain fresh flavors of pear and nectarines, and to preserve the wine's natural acidity. So as not to overwhelm the blend, the remaining 30% sees just a light touch of oak-9% new (French) oak-and only 30% of the overall blend is allowed to undergo secondary fermentation. Aged for 9 months in barrels and lees stirred weekly for 4 months, results in a textured and viscous wine that offers aromas of jasmine and honeysuckle, complemented by stone fruit flavors enveloped in smooth, creamy notes of vanilla and lemon merangue.
Named after the native Su'skol people who used the site as a meeting place valued for nearby sources of fish and game. The location of the Su'skol Vineyard located in Southern Napa near the San Pablo Bay, takes advantage of the marine influence and the sandy clay and sandstone soils, making Hess' 175-acre vineyard an ideal location for growing Chardonnay. Planted exclusively to Chardonnay with nine unique clones, yielding small berries, the vineyard is perfect for this popular California variety. Pair with poached or grilled seafood, shrimp or crab with spicy aioli, baby greens tossed in citrus honey vinaigrette, avocados, fruit salsa, shaved fennel, tangerines and triple crème cheeses.