Weingut Dr. Fischer Riesling Bockstein Ockfen Spatlese 2016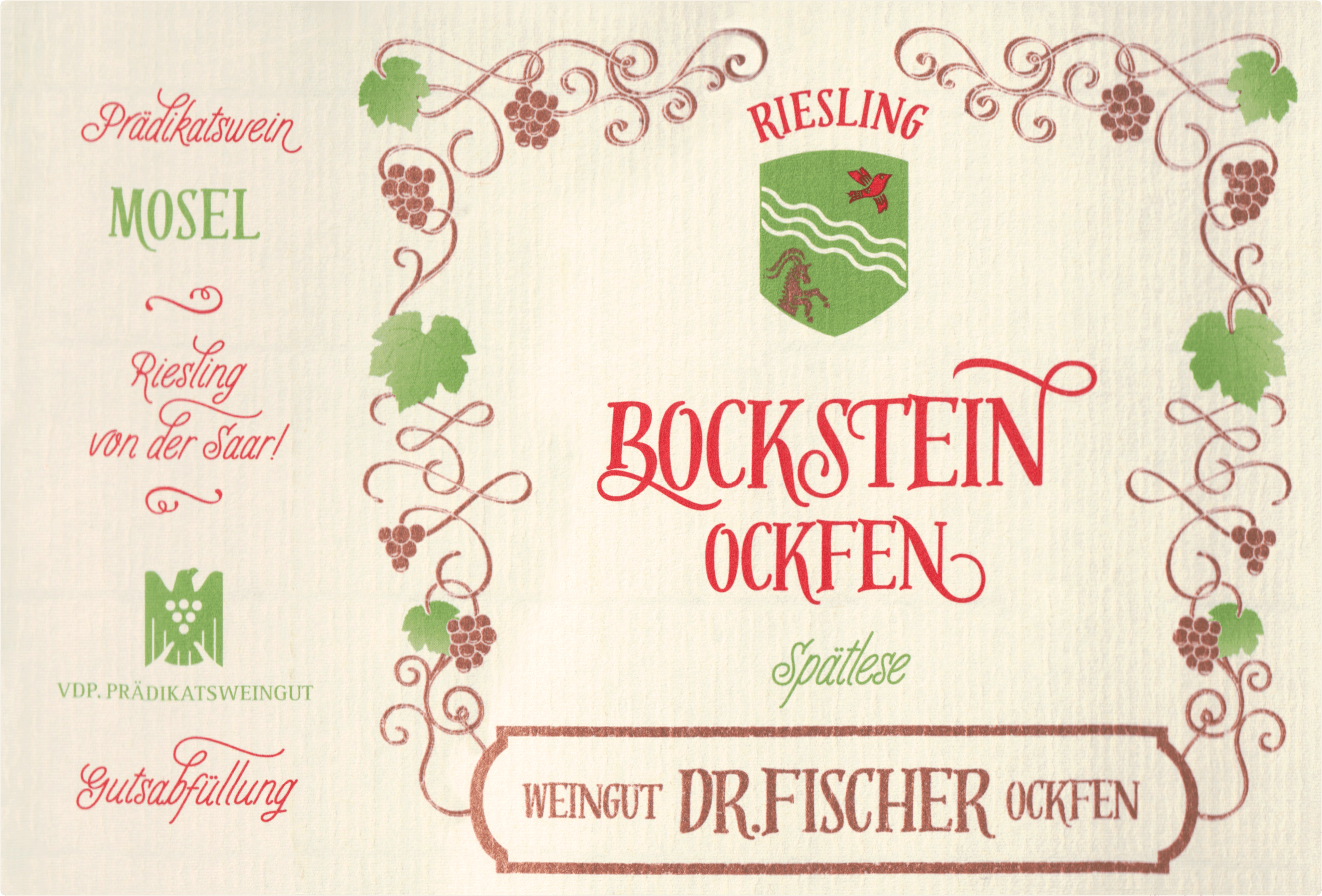 The historic Weingut Dr. Fischer estate is located in Ockfen, a small village in a tributary valley near the confluence of the Saar and Mosel rivers in far western Germany. Written records of winemaking in Ockfen date back to the Villa Occava convent, which was founded in AD 975; viticulture, however, was brought to the Mosel-Saar-Ruwer region by the Romans more than 2,000 years ago, according to wine historians.
The Dr. Fischer estate is a member of the prestigious vintner association Verband Deutscher Prädikatsweingüter (VDP) and its world-famous Bockstein vineyard has been meticulously demarcated and classified by the association as a "Grosse Lage", the equivalent of a French Grand Cru vineyard – the peak of the VDP quality classification system. The Dr. Fischer-Bocksteinhof estate vineyards are planted exclusively with Riesling.
The Bockstein vineyard is located in a side valley of Saar and forms a natural south to southwest facing amphitheatre above the village of Ockfen. Dr. Fischer owns 2.5 hectares. The terroir in this vineyard is ideal: steep slope, 40 years old vines, roots going 15 feet deep, south-southwest exposure. The soil is comprised predominantly of hard, weathered, gravelly grey slate. Spätlese is the second level in the hierarchy of picking time and grape sugar levels. Very ripe, partially botrytized grapes are selected by hand in the vineyard. The wine is aged for about 6 months on the lees in stainless steel vats and makes a wonderful dinner white with juicy (but not sweet) fruit, spices and flower components.
Wine EnthusiastPlumes of saffron, spice and crushed earth accent ripe yellow-cherry and honeysuckle notes in this deeply honeyed spätlese. Equal parts sun-kissed fruit and earth offset by dazzling lemon-lime acidity, it's a deftly balanced wine that offers a pleasantly astringent finish.