Comte Armand Auxey Duresses Premier Cru 2018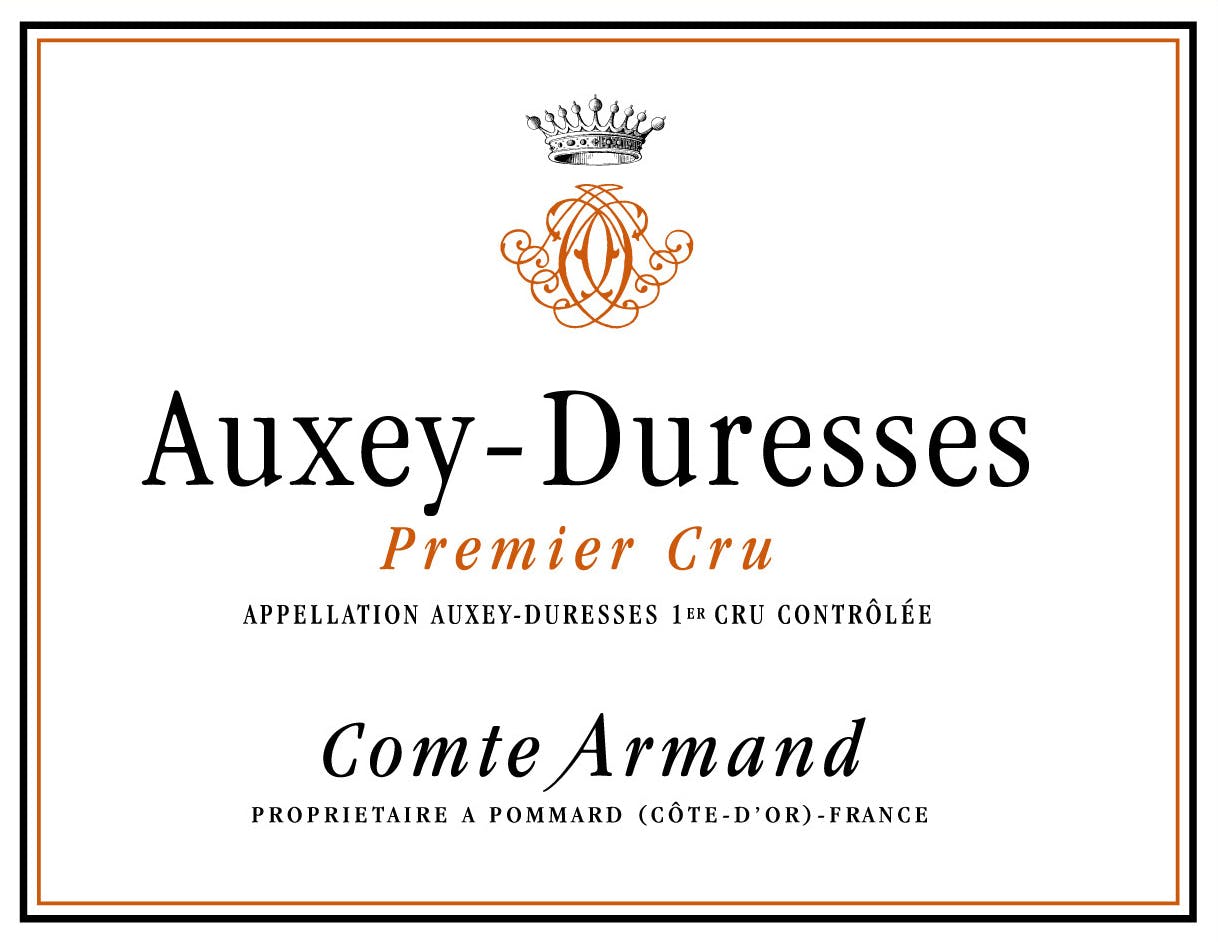 We are very fond of the Auxey-Duresses red wines made at Comte Armand by the talented Paul Zinetti. He blends grapes from two of the most prized parcels of the village for this wine. Les Breterins is a south-facing parcel with light, white soil prompting earlier ripeness and wines abundant with fruit. Les Duresses is southeast facing with brown clay earth, giving more dense, and tannic results, and a serious, powerful wine to rival the more 'famous' neighboring village of Pommard.
Auxey-Duresses is a charming little village with about 350 inhabitants, and a total of about 25 wine growers in the village. Auxey adopted the name of their most famous climate 'Les Duresses' with its former hamlets 'Auxey-le-Grand' and 'Auxey-le-Petit'. This Auxey is made by the esteemed Armand domaine, located just north of Auxey in Pommard. The wines at Comte Armand are made from biodynamic vines, 100% de-stemmed with whole-grape fermentation, 20-30% new oak; the reds are unfined, unfiltered and the whites are fined and lightly filtered.
VinousThe 2018 Auxey-Duresses 1er Cru is a blend of two parcels, Les Bréterins (limestone soils) and, further down in the village, Les Duresses (deep clayey soils). This has a very cohesive bouquet of raspberry preserve, cranberry and pressed rose petal aromas. The palate is medium-bodied with fine-boned tannins, a superb line of acidity and impressive structure on the finish. This is clearly a step up from the 2017 Auxey-Duresses 1er Cru and comes recommended. 90-92