Far Niente Napa Valley Cabernet Sauvignon 2015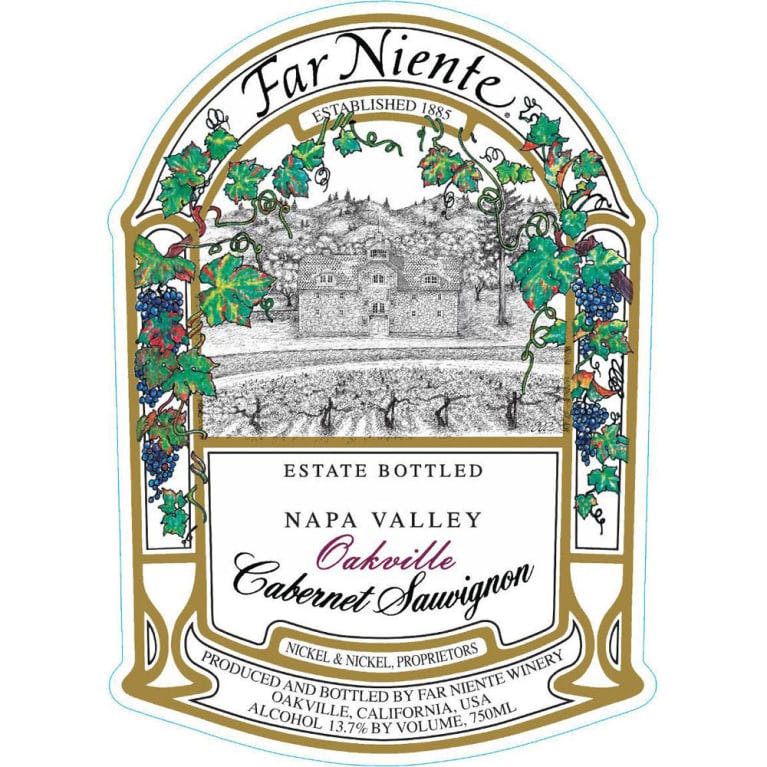 Unavailable
We're sorry, but this product is not currently available.
These are MAGNUMS. Known for its luxurious art nouveau-style gold parchment label, as much as for the high quality wine inside the bottle, Far Niente wines also carry with them a bit of American history. Founded in 1885 by John Benson, Far Niente prospered until the onset of Prohibition in 1919, when it was abandoned and left to fall into disrepair. Sixty years later, in 1979, Gil Nickel purchased the winery and adjacent vineyard and began a three-year restoration of the property. During restoration, the original name, Far Niente, from an Italian phrase that romantically translated means 'without a care,' was found carved in stone on the front of the building where it remains to this day. Far Niente's past and present were reunited in 1998, when a bottle of Far Niente Sweet Muscat, vintage 1886, was discovered in a private cellar in Marin County, California. The bottle exhibits the original label, cork and capsule, and is believed to be the oldest intact bottle of California wine in existence today.
The 2015 Far Niente Cabernet Sauvignon has deep concentrated aromas of chocolate-covered cherries alongside bright floral notes. The entry of this wine is juicy with a silky-smooth texture that builds through the mid-palate. Mouthwatering dark cherry flavors are supported with well-integrated oak. This wine is an excellent balance of lush, mouth-filling tannins and bright, fresh acidity on the finish.