Domaine Le Fay d'Homme Muscadet Fief Des Coteaux Gabbro 2017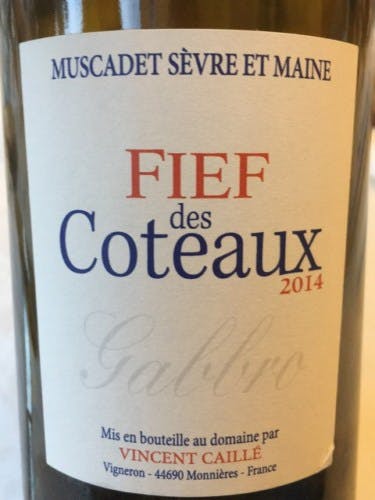 Unavailable
We're sorry, but this product is not currently available.
Vincent Caillé is a 5th generation winemaker in the Loire Valley of France. In fact, both of his parents came from different winemaking families, so he is a 'blend' so to speak! Vincent has a range of inherited parcels, and his domaine ranges across 4 towns, 3 soil types, and 14 kilometers of prime Loire-Atlantique terroir. Vincent started working his father's parcels in 1986 and took over the 4 hectares when his father retired in 1992. Vincent owns 14 hectares today with his wife Sylvie continuing the family story for another generation. He bought up some really great parcels expanding the domaine to 38 hectares, and then selling the least interesting vineyards, finishing off at 26 hectares of prime sites.
This cuvée is part of the range "Terroirs" with "Clos de la Févrie", and made from vines close to 50 years in age, planted in 1969. The appellation for these wines is "Muscadet Sèvre et Maine". Fief des Coteaux is made from Gabbro soils whereas Clos de la Févrie has Orthogneiss soils. The wines have the same grape, the same vinification, but they have different terroirs, and this makes the difference. During the Precambrian era a vast upwelling deep within the earth brought molten material, mostly granites, to the surface. It formed what is called the Massif Armori­­cain, which underlies Brittany, Normandy, and the lower Loire Valley. A later period of enormous pressures and uplifts left folds of metamorphic schists and gneiss with veins of the original granites and of the dark, granular, very hard stone called Gabbro, a more alkaline volcanic rock similar to basalt. The ancient granites and minerals in the soils give the best Muscadets their ethereal, palate-exciting minerality when young, and the acidity and structure necessary to evolve into wines of great complexity and distinction if one chooses to cellar them.
With electric notes of white fruits, citrus, minerals and blossoms, the wine is immediately very well balanced and enjoyable right after bottling. Perfect with fish when drank young, you will enjoy the evolution of its aromas better with white meat after 5-7 years in your cellar, which will be a true experience and new discovery of the aged Muscadet. Perfect with shellfish and fatty fishes, too (tuna, mackerel, sardines…). 12% alcohol