Pascual Toso Cabernet Sauvignon 2016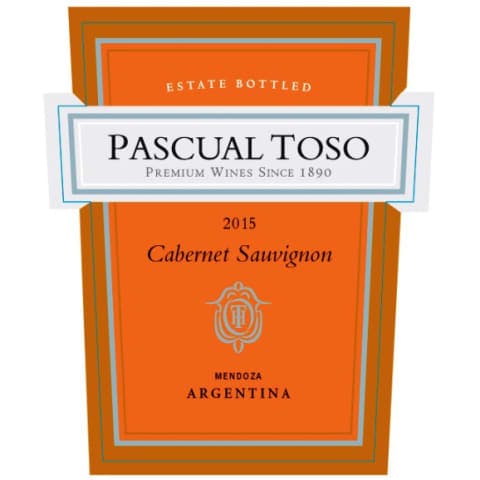 Founded in 1890, Pascual Toso remains faithful to its principles: tradition, authenticity and innovation. Pascual Toso reflects the authentic essence of Las Barrancas, the location of its single‐vineyard estate and a region of Mendoza characterized by premium soils. Its terroir ‐ driven profile makes Pascual Toso ideal for wine aficionados. At the beginning of the twentieth century, the estate's founder decided to expand the business and acquired 988 acres of vineyards in Maipú, which he correctly believed contained the best quality grapes in the region. At his estate 'Las Barrancas, he built another winery and 100% of their wines are estate produced and bottled. Today, the Maipú area is considered by technicians to be the prime wine ‐ producing area not only in the region of Mendoza, but throughout Argentina.
This Estate Cabernet has a very fruity nose with aromas that remind one of plums and quince and a slight touch of elegant oak. The mouthfeel has a mild bouquet of blackberry and licorice fruit. This is a very big wine that has a rich and lingering finish with smoky accents of vanilla and oak.
James SucklingA fruity and fine texture cabernet with violet, currant and berry  character. medium body, light  tannins and a fruity finish.