Hunnicutt Brinkman Block Cabernet Sauvignon 2015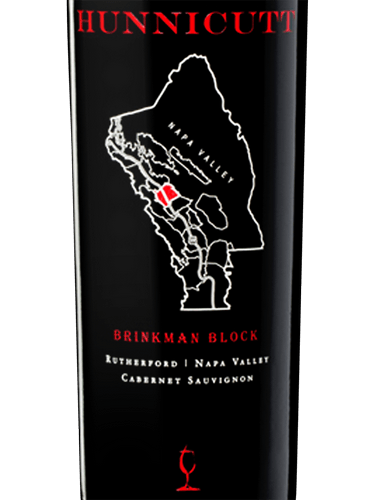 Unavailable
We're sorry, but this product is not currently available.
Hunnicutt is a family-owned winery in Napa Valley that produces small lots of Cabernet Sauvignon, Zinfandel, Merlot, Pinot Noir and Chardonnay. The winery was founded in 2002 by Justin Hunnicutt Stephens, who learned the wine business from the ground up via part time jobs in his youth as well as multiple positions in wine production, sales and management early in his career. Located on a hillside in the foothills of Napa's eastern Vaca Range, Hunnicut has an 18,000-foot network of caves cut into the volcanic tuff. The wines are made by Justin's good friend and noted winemaker Kirk Venge, and are sourced from distinctive Napa Valley and Sonoma County estate vineyards.
2015 as a vintage was a blessing and a curse, the drought had continued into its fourth year and that combined with cold weather during the early spring meant that the fruit set was 30%-40% below average. As often happens however, when quantity is down the quality of the fruit is able to shine through and this was definitely the case this vintage.

Hunnicut began sourcing from the Beckstoffer Georges III vineyard in Rutherford in 2005. As they got to know the vineyard, it became clear that they had a site deserving of a singular focus, so for the 2008 vintage they decided to keep a small amount unblended. From that came their first ever single vineyard, 100% Cabernet Sauvignon, then called simply the Rutherford AVA. This began the AVA Series and with the 2013 vintage they rechristened this wine Brinkman Block after and in honor of Justin's mom, Christina Brinkman Stephens. On the nose, the 2015 Brinkman Block is classic Napa, with intense notes of blackberry and blueberry rising readily from the glass mated with hints of cocoa, Christmas spices and graham cracker crust. Tasting this wine continues the impression as opulent red and black fruit notes are mated to ample mid-palate acidity and quintessential fine dusty tannins so true to Rutherford. This wine while enticing in its youth, has true aging potential, likely not matched by any recent vintage. Enjoy now with a long decant or will into the 2030's.
Each year, usually in early January, Hunnicut holds the first of many tastings and blending trials at the winery. The goal is to begin to make blending decisions for the previous vintage, which has been aging in barrel for a little over one year. As part of this task, one of the main goals is to identify the Cabernet lots that are showing attractive site specific characteristics. These lots, sometimes only consisting of a few barrels, will remain unblended, becoming what Hunnicut calls our AVA series, the single vineyard, 100% Cabernet Sauvignon wines that show off the beauty and raison d'etre of the Napa valley.