Caiarossa Toscana 2015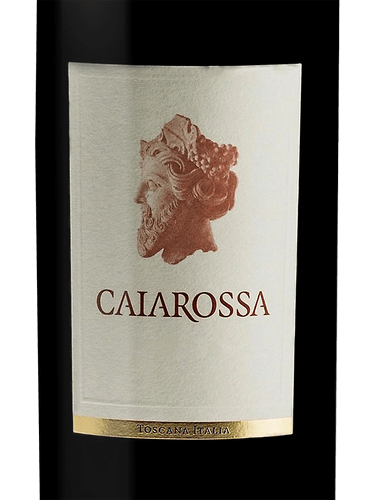 $69.99
Save $14.99 (21%)
$55.00
SKU 12504
750ml Bottle
Located in the Cecina Valley near the Tuscan coast, in the southern part of the Province of Pisa, the Caiarossa estate is surrounded by the beauty of nature, almost 600 meters above sea level. In the Val di Cecina, the hills are scattered with medieval villages, military strongholds, parish churches and abbeys. Streams, rock walls and tunnels of abandoned mines follow along the road that leads to the inland, where the most popular destination is the Etruscan city of Volterra. There are soft rolling hills, cypresses, woods, the sea and the vineyards… everything that distinguishes Tuscany.
Owned by Eric Albada Jelgersma and managed by Alexander Van Beek, who respectively own and manage two illustrious châteaux in Margaux: Château du Tertre and Château Giscours, Caiarossa has become a beacon of high quality Super Tuscan wine. Since 1998, Caiarossa has followed the principles of biodynamic agriculture, which is an organic, holistic approach and philosophy. In 2003 the estate obtained its organic certification followed by biodynamic certification in 2005. This approach has led to the purest expression of this vineyard, showing all the complexity and the nobility of the land. The seven varieties in the blend weave together a perfect tapestry of the estate's terroir. Made of handpicked Merlot, Cabernet Franc, Cabernet Sauvignon, Syrah, Sangiovese, Petit Verdot and Alicante, Caiarossa is aged in tonneaux and barrels (new to 3 years old - about 30% new oak), for 11 months for the most delicate grape, Alicante, and up to 20 months for the most powerful ones, Petit Verdot and Cabernet Sauvignon. Then the wine spends 6 months in concrete tanks before bottling.
'Caiarossa is one of the protagonists of the Tuscan coast, offering a full range of fascinating wines from the Pisa area. These wines are always a treat to taste and remind us of the winemaking potential of this unknown area.' Monica Larner, Wine Advocate
James SucklingThe nose immediately shows a fabulous contrast between riper mulberries and blackberry crumble and freshly ground herbs, citrus and incense. The palate shows much the same polish, carrying bright blue-fruit flavors across a bedrock of muscular tannins and driven acidity. This finishes long and very grainy yet succulent. A blend of merlot, cabernet franc, cabernet sauvignon, syrah, sangiovese, petit verdot and alicante. Drink in 2022.
Wine SpectatorExpressive and complex, offering black cherry, black currant, violet, wild herb, iron and tobacco aromas and flavors. Vibrant acidity and a dense matrix of tannins deliver a long finish that should ensure a good evolution. Sangiovese, Merlot and Cabernet Franc. Drink now through 2025.