Les Brebis Willamette Valley Pinot Noir 2018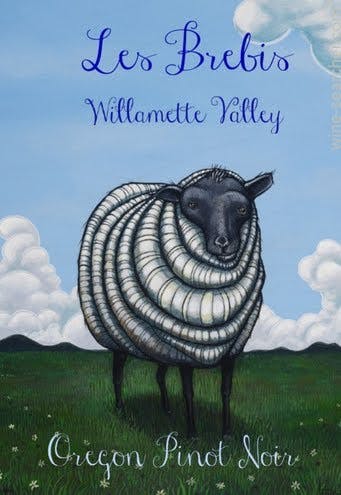 Unavailable
We're sorry, but this product is not currently available.
Les Brebis <bray-BEE>, which means the Sheep, is a small, family owned winery specializing in Pinot Noir from Oregon's Eola-Amity Hills. Fermented with wild yeasts and aged in French oak barrels, Les Brebis Pinot is made in the traditional Burgundian way. We found minty red fruits and crushed flowers in the nose followed by more of the same on the palate. A gentle hint of red pepper picks up on the finish, making it versatile with roasted or grilled white and red meats, salmon and tuna. If you love cheese, try pairing this lovely Pinot with a sheep's milk cheese from France or Spain, such as P'tit Basque or Manchego as well...
The grapes for this Willamette Valley Pinot noir are sourced from several vineyards in the Eola-Amity Hills and nearby South Salem Hills. Many Pinots in this price range are fermented in large stainless steel tanks, aged in tank with oak chips, and filtered and fined before bottling. This Willamette Valley Pinot is fermented in small lots with native yeast, aged in french oak barrels (no chips!), and bottled unfiltered without fining agents. This wine is very approachable and pairs well with a variety of foods.