Rinomato Aperitivo 1L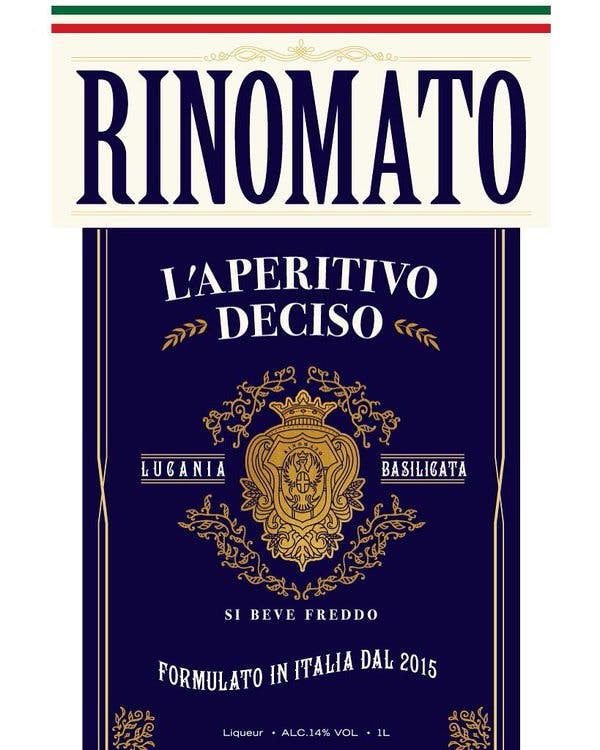 RINOMATO is a line of aperitivi produced in the heart of Italy's historic aperitivo region – Asti in Piedmont. This collaboration between legendary barman Giancarlo Mancino and his American partners, boasts these beautifully balanced and classic products that root themselves in the aperitivi traditions of 19th-century northern Italy. The distinct aromas are a product of meticulous ingredient sourcing by Giancarlo Mancino from small family farms spanning 4 continents. The intense palate is ensured by timely crushing of botanicals on the production line, using a vintage botanical mill from the 1930's. Only then, and with great patience, do the blending and clarification processes bind all ingredients and flavors together, creating a structured, sophisticated, and refined beverage with great depth and balance.
The handpicked botanicals blended into this all natural, additive-free aperitivo include bitter orange peel, peppermint, chiretta, gentian, cinchona bark, rhubarb, myrrh, wormwood (multiple), turmeric root, clove, angelica, vanilla and licorice. Look for rich aromas of orange peel, vanilla, gentian root, cinchona bark, and wormwood. An initial sweetness on the palate carries those aromas into a super bitter, long finish that remains in perfect balance with texture and spice.
Classic cocktails include:
- Long drinks (with grapefruit soda, ginger ale, tonic)
- Spritz / sparkling wine cocktails (i.e. Aperol Spritz, use Rinomato instead of Aperol)
- Agave and Gin based cocktails
- Lighter variations on classics calling for bitter liqueur