Feudi del Pisciotto Grillo 2016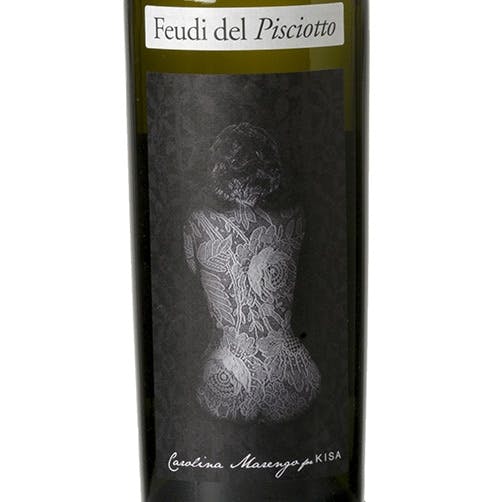 A gem of Sicily, the Feudi del Pisciotto estate consists of 82 acres of vineyards planted in 2002 that sit at 820 feet above sea level just under four miles as the crow flies from the sea. The property benefits from two climatic moderators: the elevation, which allows the vineyards to enjoy the sea breeze, and the sea itself, a great mitigator of temperature. Located inside the triangle created by Piazza Almerina, Caltagirone and Vittoria, the vineyards of Feudi del Pisciotto dedicate half their vines to the red wine king of the island, Nero d'Avola, and half to international varieties such as Cabernet, Merlot, Semillon and Gewürztraminer.
Inside the winery, Feudi del Pisciotto prides itself on combining history with high technology in the cellar in order to reach the highest levels of the Sicilian wine production. Part of the Pisciotto reserve, famous for its beauty, the abundance of cork oaks and the presence of many other species of vegetation, Feudi del Pisciotto also enjoys relics of its long history, including an extraordinary millstone that was once used by the ancient Romans to make wine. Inspired to preserve the rich history that surrounds them, Feudi del Pisciotto collaborated with some of Italy's finest fashion designers, including Versace, Valentino, Missoni, Carolina Marengo, Alberta Ferretti, Gianfranco Ferré and Giambattista Valli, to create the packaging for Pisciotto's designer wine line. A portion of the proceeds from these modern wines is donated to the restoration of fine Sicilian art.
This white is made of 100% Grillo, and aged in French oak barriques for 6 months, keeping it fresh and full of salinity, yet richer, creamier and fuller than other local Grillo wines. Look for notes of honeyed lemon and exotic fruit, such as papaya and lime with a floral and mineral character and juicy ripe fruits on the finish.Ideal with fish and seafood dishes. Vinous Media described this white as 'not unlike a trocken German Riesling with a little more southern Italian ripeness.'
Wine SpectatorA fresh, medium-bodied white that's aromatic upfront, with oak spice and yogurt accents to the dried apricot, beeswax and lemon curd flavors that are more subtle toward the petrol-tinged finish. Drink now through 2020. 1,800 cases made.