Rivers-Marie Summa Sonoma Coast Pinot Noir 2017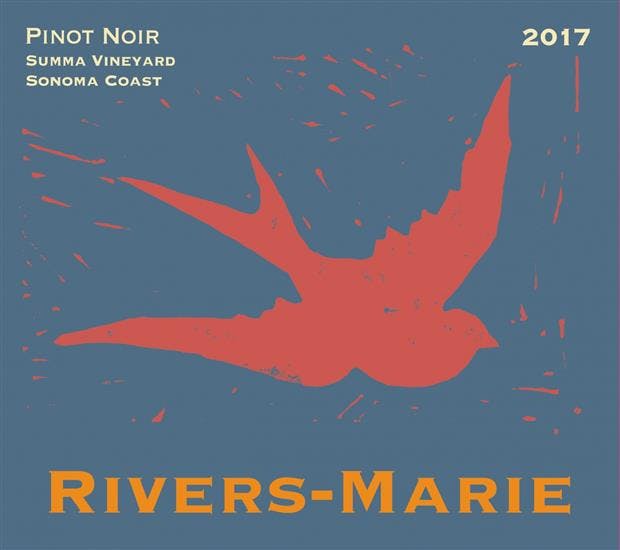 Rivers-Marie is dedicated to producing single variety wines made to reflect the vineyard and vintage from which they came. Owned by Thomas Rivers Brown and Genevieve Marie Welsh, Rivers-Marie produces Chardonnay, Pinot Noir and Cabernet Sauvignon. The palate on the Summa Pinot Noir is deep and generous with a core of red fruits. A savory edge has emerged over the last few years that Rivers believes will only intensify with time. For all the dark cherry and plum, there are equal parts mint, licorice and pine resin. This bottling is still a more immediate drinker than Summa Old Vines but now at 20 years of vine age, the profile gap is closing. Only 300 cases made.
For all the talk about house styles in wineries, Rivers Marie feels this wine proves that their wines are products of 'place', first and foremost. They take grape growing very serious and feel the quality of their wines comes from paying very close attention in the vineyard. Once the grapes hit the winery, they don't do that much to them, what is called a 'non-interventionist' approach in Europe.