Rivers-Marie Bearwallow Vineyard Pinot Noir 2016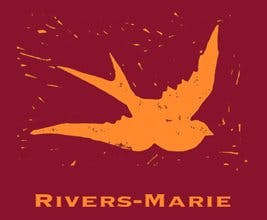 Rivers-Marie is dedicated to producing single variety wines made to reflect the vineyard and vintage from which they came. Owned by Thomas Rivers Brown and Genevieve Marie Welsh, Rivers-Marie produces Chardonnay, Pinot Noir and Cabernet Sauvignon. Bearwallow has a 'wild' character from its Anderson Valley origins. For all the talk about house styles in wineries, Rivers Marie feels this wine proves that their wines are products of 'place', first and foremost. They take grape growing very serious and feel the quality of their wines comes from paying very close attention in the vineyard. Once the grapes hit the winery, they don't do that much to them, what is called a 'non-interventionist' approach in Europe. The two vineyard blocks that make up this bottling are especially fascinating in their clonal make up and corresponding cluster morphology. The wine these vines produce has a nice mix of red and purple fruit, white flowers, white pepper, baking spice, loam and licorice. The fresh fruit core has plenty of lift from acidity and fruit tannin. This wine will take a little time to unwind in bottle.
VinousA hugely promising wine, the 2016 Pinot Noir Bearwallow Vineyard is fabulous. Rich, powerful and explosive, with notable fruit density, the Bearwallow is compelling. Inky red and purplish berry fruit and exotic spice notes are front and center. Even with all of its exuberance, the 2016 possesses tremendous structure and depth. Readers will have to be patient, as the Bearwallow does not seem to offer the early appeal of many the other wines in this range.
Jeb DunnuckFrom the newer plantings, the 2016 Pinot Noir Bearwallow Vineyard is young and tight, with vibrant notes of black tea, black plums, spice, and earthy minerality. This medium-bodied effort has bright acidity and building tannins, and needs a solid 2-3 years of bottle age.