Dunham-MacLachlan Baby Bear Syrah 2016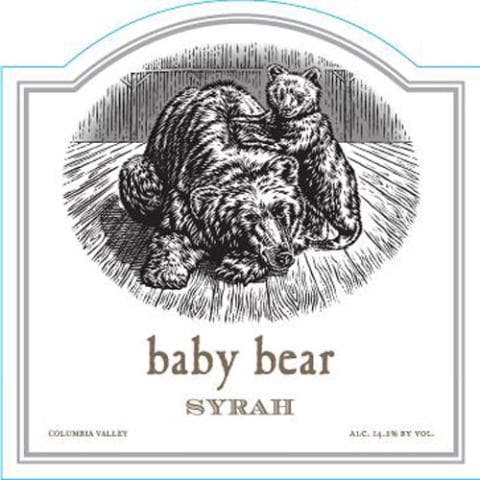 Wine has brought Kyle MacLachlan back home to the Pacific Northwest to craft small lots of limited production red wines and a rosé that speak of the special terroir in Washington State. Kyle produces wine with a new story to tell in his childhood birthplace, crafting wine in Walla Walla from Columbia Valley vineyards and using oak barrels of uncompromising quality. Growing up in Yakima, Kyle felt connected to the earth from his earliest memories starting with his father's ambitious gardens and gentle caretaking of gnarled fruit trees, lucky sentinels of the former orchard where his childhood home stood.
Kyle MacLachlan's serious interest in wine began in the mid 1980's. After moving to LA to pursue his acting career, Kyle frequently returned to Yakima to visit his father and explore the burgeoning wine scene. Later, inspired by friends making wine in Napa Valley (one of which we believe was Merry Edwards... or was it Helen Turley??? we need to fact check but Helen sounds like the one!), the notion of making his own wine in Washington State took hold. The Washington Cabernet Sauvignons and Syrahs that Kyle tasted back at home were spectacular—an alluring mix of Old World elegance and New World grandeur. Shortly after, a chance meeting with Walla Walla winemaker Eric Dunham led to a simple handshake that launched Pursued by Bear in 2005. In 2008, Eric passed the winemaking baton to Daniel Wampfler who crafts Kyle's wines with the same care that Eric inspired. The fruit for Baby Bear comes from Lewis Estate Vineyard and Phinny Hill Vineyard. Made of 100% Syrah and aged in 87% French and 13% America oak, this wine has very pure blackberry, toasted spice and peppered meat notes, with a medium to full-bodied style, and ripe, polished mouthfeel.